Gambling News
Another Online Gambling Legalization Bill Proposed In South Africa
- February 23, 2015 By Oliver Young -
Online gambling never seems to stop attracting the attention in South Africa as it is again up for debate after a private member bill PMB3-2015 for legalizing iGaming has been proposed. However, this topic seems to be anathema to the African National Congress, the ruling party of the country.
The bill was proposed by an opposition Democratic Party MP. This is not the first time for Geordin Hill-Lewis to fight for this cause; in January this year he introduced another bill called Remote Gambling Bill. However, this time his bill has somewhat different measures than the ones Hill-Lewis has previously created and proposed without any success.
Hill-Lewis is known in South Africa as the shadow minister for trade and industry. According to his latest bill, he believes that online gambling should be expanded from the present limits of sports betting only. The fields that would be regulated if his bill passes are online poker rooms and online casino sites.
Legalization of Online Gambling is Highly Unlikely
Besides the attempts of Hill-Lewis to finally make some changes in the South African gambling law, it is highly unlikely that his efforts will have any effect. It is expected that the shadow minister's opposite member, Rob Davies, will be one of those who will strongly oppose his proposal.
Davies has already noted the government's opposition to expanding remote gambling. Taken into account that the African National Congress has a large majority in the parliament, it seems almost impossible for PMB3-2015 to pass.
This topic was also interesting around November, 2014, and then online gambling expert Nikki Forster said that the government of this country didn't believe that legalization of remote gambling would create new jobs. Quite the contrary, MPs had expressed their concerns about unwanted effects such as gambling addiction.
Casino Association of South Africa One of the Major Enemies
Political opposition is not the only enemy of online gambling in South Africa. Hill-Lewis's bill will probably be attacked by the land gambling industry which has several times before warned about the negative consequences of legalization of iGaming.
The Casino Association of South Africa has been blaming illegal online gambling activities for drops in land gambling revenues as well as connecting it to sensitive areas such as reduced tax revenues and impaired service delivery.
According to their information, online gambling costs South Africa millions. The Association has claimed that around R110 million in tax revenue were lost due to illegal gambling. The CEO of the group, Themba Ngobese, said in a telephone interview that South Africa "relies heavily" on tax revenue and hence any erosion of tax "means more burden for individual taxpayers."
He also added that the regulated land gambling industry in South Africa contributed R4.5 billion in tax profit last year. He went further explaining that any erosion of that amount would be a real issue for the country. Finally, Ngobese blamed the "aggressive" iGaming industry for the revenue drop from 10% in 2012/13 to 0.6% in 2013/14.
YOU MIGHT BE ALSO BE INTERESTED IN THESE:
LATEST NEWS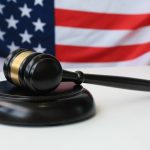 New Jersey Gambling License Renewal Deadline Approaching [...]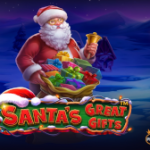 Get Ready for Christmas With Santas Great Gifts by Pragmatic Play [...]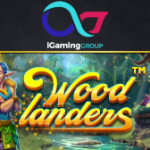 Explore a Fairy Forest in the Woodlanders Slot by Betsoft [...]
POPULAR PAGES VISITED BY OUR READERS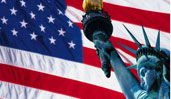 BEST US CASINOS
BACK TO TOP