Gambling News
Antigua and US Government Dispute over Online Gambling Continues
- October 5, 2015 By Oliver Young -
It appears that the dispute between Antigua and Barbuda and the US government over an online gambling case is not coming to an end judging by the speech of Gaston Browne, Antigua's PM, last week.
In his speech to the Assembly, Browne said that the negotiations over the dispute between the USA and the gambling jurisdiction have been going on for twelve years now. He added that the US government is still refusing to fulfill its obligations of the WOT (World Trade Organization) to his nation. Browne also said that the lack of assistance to his country showed a disgraceful 'right is might' and a mentality which is morally wrong, but assured everybody that he will not give up on the case.
Dispute Started in 2003
The Internet gambling dispute began in 2003 when Antigua made a statement against the USA at the World Trade Organization regarding the hypocrisy of its denial to enter the US virtual gambling market via online betting and gaming sites licensed and regulated by Antigua and Barbuda. The jurisdiction pointed out to particular anomalies in the US law which allowed horse betting online, claiming that the bans by the US to enter the industry were discriminatory and against the trade agreements of WTO. The US ban created financial losses for Antigua and wiped out its promising future in the US online gambling industry.
This was followed by several other WTO dispute panel proceedings and they were all won by Antigua, but the victories turned out to be hollow because the US government continued to impose the bans, but, at the same time, allowing the domestic online house racing businesses to operate. This triggered further proceedings which resulted in money penalties ($21 million a year) the US had to pay to Antigua until it has met its obligations. However, it was allegedly reported that the US disobeyed the order and Browne revealed that there is a backlog of payments which goes up to $200 million.
A Resolution is Still Elusive
The long meeting between the US Trade Representative and the jurisdiction brought forth both optimism and pessimism on the part of Antigua, but it appears that a resolution of the online gambling dispute is still elusive even though Antigua is prepared to accept less than it has been given. Therefore, Browne appealed to the United Nations for Justice. It is up to be seen how and whether the case will eventually be resolved.
YOU MIGHT BE ALSO BE INTERESTED IN THESE:
LATEST NEWS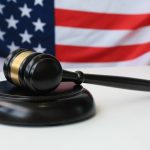 New Jersey Gambling License Renewal Deadline Approaching [...]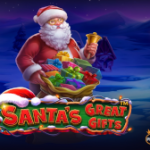 Get Ready for Christmas With Santas Great Gifts by Pragmatic Play [...]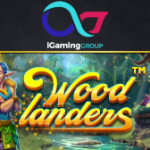 Explore a Fairy Forest in the Woodlanders Slot by Betsoft [...]
POPULAR PAGES VISITED BY OUR READERS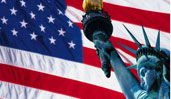 BEST US CASINOS
BACK TO TOP