Gambling News
Atlantic City Casinos are Falling Like Dominoes
- February 16, 2015 By Samantha A. -
While many may gamble that Atlantic City casinos rake in the big bucks, it is certainly becoming evident that this is not the case.  The facade presented by the grandiose decor is evidently rather deceiving.
The Showboat, yet another casino in the popular shore town is set to close its doors in less than a year.  The casinos owners, Caeser Entertainment released the information to the Associated Press confirming its validity.  This upsetting news arrives on the tail of three other major announcements.  In 2014 The Trump Plaza, Atlantic City Club Casino and Revel all confirmed decisions to close up shop.
The popular resort town employs one out of every 10 New Jersey residents.  The closure of The Showboat leaves over 2,000 individuals without a job, many scrambling for ways to support their loved ones.  Appearing on local news programs, laid off casino workers are visibly upset.  In an attempt to assuage former employees open wounds, the owners claim that they will be given preference over future careers at sister locations.
While the allure and design of these buildings is enticing, unfortunately the attraction just is not enough to save these structures.  It is ironic that in a city filled with luck the golden towers seem to be crumbling.
The Explanation 
In an attempt to explain Caeser Entertainment's position, their CEO prepared a statement.  Gary Loveman responded to press inquires by stating that closing Showboat's doors is "a necessary step to help stabilize our business in Atlantic City and support the viability of our remaining operations in the vicinity"– other properties owned by the proprietors include Caesers, Harrah's and Bally's.
The final decisions to close the decades old casino were made by evaluating several factors.  Since 2006 The Showboat has experienced a major decline in revenue.  Lack of money in the gambling industry coupled with excessive competition from other casinos caused The Showboat to fold its hand once and for all.
At this point in time one question still remains.  What will happen to the beautiful land and the spacious hotel owned by The Showboat?  Executives are unsure but promise to compensate guests who planned to stay at the hotel after August 31st.
I am sure all New Jerseyians can agree that Atlantic City is in desperate need of hitting the jackpot very soon.  Only time will tell what the future holds for this once prosperous shore town.
YOU MIGHT BE ALSO BE INTERESTED IN THESE:
LATEST NEWS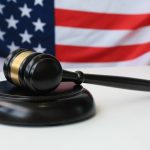 New Jersey Gambling License Renewal Deadline Approaching [...]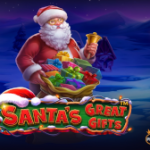 Get Ready for Christmas With Santas Great Gifts by Pragmatic Play [...]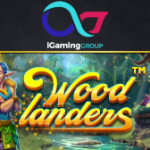 Explore a Fairy Forest in the Woodlanders Slot by Betsoft [...]
POPULAR PAGES VISITED BY OUR READERS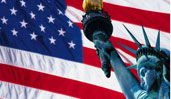 BEST US CASINOS
BACK TO TOP