Gambling News
Australia Bans Lottery Betting
- July 5, 2018 By Riley Wilson -
According to the latest news, the Parliament of Australia has recently made a decision to ban lottery websites. This decision will come into effect on January 1, 2019.
The ban will be applied to all websites that take wagers on the outcome of lottery draws.
Protecting the Consumers
News agents, pubs, and clubs led a long-term campaign to persuade the government to take this step since they feared losing sales of tickets.
The chief executive of the Australian Lottery and Newsagents Association, Adam Joy said this would protect Australia from synthetic lotteries and would bring important consumer protection by closing the loophole that lotto betting sites had been operating out of.
In his interview for the Sydney Morning Herald, he said they were now calling on all synthetic lottery operators to do the right thing and cease offering these products immediately.
Mitch Fifield, the Australian Communications Minister stated this legislation would also protect more than 4,000 small businesses including newsagents, pharmacies and community club and pubs across the country that operated long-standing, recreational betting services.
Some are Unhappy
Lottoland Australia, the company who operates the service named 'synthetic lotteries', called for the government to revise this decision. The company will no longer be able to offer this product once the ban comes into effect.
Luke Brill, Lottoland Australia Chief Executive said this didn't mean the end of his company.
He emphasized the changes were not due to come into effect until 2019, and further added Lottoland Australia was well advanced in looking at other ways they could continue to deliver choice to the 700,000 Australian who had registered with the company over the past two years.
Brill noted it was a great pity that Senate had not given due consideration of the unintended consequences the new laws would have – not just on the customers, but on competition and innovation.
He continued by saying the legislation was bad news for Australian newsagents, too, which would not be at the mercy of a huge, money-hungry monopoly in the form of Tatts Group, now owned by Tabcorp.
Brill concluded Lottoland Australia was here to stay and would continue to innovate and adapt so that they could continue to provide the customers with the type of exciting and innovative products they had come to expect from them over the past two years.
YOU MIGHT BE ALSO BE INTERESTED IN THESE:
LATEST NEWS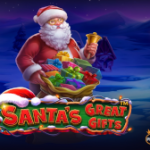 Get Ready for Christmas With Santas Great Gifts by Pragmatic Play [...]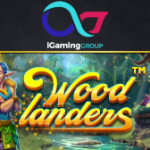 Explore a Fairy Forest in the Woodlanders Slot by Betsoft [...]
NetEnt Launches Superstars Slot With Crossover Characters [...]
POPULAR PAGES VISITED BY OUR READERS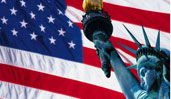 BEST US CASINOS
BACK TO TOP