Gambling News
Australian Group Wants POC-Style Taxation on Online Gambling
- April 11, 2016 By Oliver Young -
The South Australian Council of Social Services (SACSA) wants changes to the current online gambling tax laws in the country in order to ensure that taxes are paid where bets are placed. The Aussie group says that gambling operators being licensed by the current licensing jurisdictions have been avoiding paying the right taxes because according to the gambling laws in the country, companies are taxed only in the jurisdiction they are licensed, not where wagers are placed.
SACSA calls for a point-of-consumption style taxation which was introduced in the United Kingdom to successfully tax online gambling suggesting that taxes need to be paid where wagers are placed and this should take place on the servers.
The chief executive at SACSA, Ross Womersley, told media that because of the way licensing is conducted in the country, South Australia is missing a lot of tax income.
Licenses by Northern Territory and Norfolk Island Favored
Many international gambling operators favor the cheap licenses offered by Norfolk Island and the Northern Territory, but Womersley told media that this must change because gambling companies are using them to avoid paying tax in more expensive jurisdictions. In fact, last week the government revoked the power of the Norfolk Island to give licenses to off-shore operators after the gambling authority allowed to run an Internet betting exchange that has been linked to several controversial operators.
"When a gambling operator doesn't need to be incorporated in a jurisdiction but can use the license of the regulatory body to lower its taxation, I think that this is far from operating a real business and we're talking about tax heavens where paying legal tax is avoided," said Womersley.
"Having in mind that gambling generates problem gamblers, which is a big issue, it is very important for the industry to be socially responsible in the form of taxation."
That is why Womersley wants a national agreement on online gambling taxation based on where gambling takes place, not where the operator is licensed.
Online Gambling – One of Australia's Top Secret Purchases
According to a recent survey conducted by Credit Card Finder, Aussies spend a total of AUD11.3 billion or $8.5 billion in purchases they often keep secret from others. The top secret purchase is clothing, while gambling takes the second position among Australians. The survey reveals that 4.3% of the participants have been gambling online and keeping it secreted from their spouses. The third most common secret purchase is guilt foods.
Furthermore, 1.6% of the Aussie respondents said that they have spent money on adult entertainment and an additional 1.4% said that they buy packages of cigarettes behind the backs of their loved ones. Other figures revealed by the survey: men in Australia spent AUD4,596 on purchases they didn't tell their love ones about, while females spent AUD1,476.
YOU MIGHT BE ALSO BE INTERESTED IN THESE:
LATEST NEWS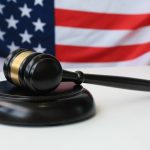 New Jersey Gambling License Renewal Deadline Approaching [...]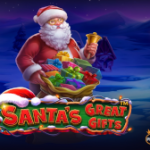 Get Ready for Christmas With Santas Great Gifts by Pragmatic Play [...]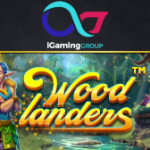 Explore a Fairy Forest in the Woodlanders Slot by Betsoft [...]
POPULAR PAGES VISITED BY OUR READERS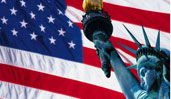 BEST US CASINOS
BACK TO TOP