Gambling News
Australian Slot Machine Operators Could Face Legal Action
- October 22, 2015 By Nemanja L. -
Australia's Alliance for Gambling Reform (AGR) and Maurice Blackburn law firm are weighing up taking a legal action against the manufacturers and operators of the land-based slot machines, also known as pokies.
The AGR represents a large group of Australians who believe that the government should control gambling better than they do at the moment and they are even ready to file a civil lawsuit in an attempt to reduce the number of problem gamblers.
The Maurice Blackburn firm, which works with Alliance for Gambling Reform, believes that pokies may be in breach of consumer laws as they allegedly encourage addictive behaviour and deceive the customers.
Lawyer Jacob Varghese believes that the problem is that machines make the players think they have won when they are actually losing, with a 30 cent return on a dollar bet still showing as a win on the machine, followed by flashy signs and sound stimulus.
The law firm is currently in the process of considering a number of legal actions and they expect to finalise the lawsuit draft in about two months, targeting Australian Consumer Law and common law negligence.
Australians Spend $12b on Pokies Per Year
It is no secret that Australians spend more per capita on gambling than any other country in the world, with the country residents losing approximately $12 billion on pokies alone every single year.
Almost $2.5b of that amount is spend in Victoria, with the government earning around $1b per year in taxes on these slot machines, so it is hardly surprising they are not too keen on lowering the number of pokies in the country.
The concern about the harmful effects of gambling has been growing across the nation and Bendingo Community Health Services (BCHS) are the latest health organisation to have teamed up with Alliance for Gambling Reform and their The Pokies Play You campaign.
Said campaign aims to protect residents of Australia from unfair slot machines and discover how exactly these are operated and what impact they have on players.
The AGR is out to expose pokies operators running the machines that have weighted reels, thus creating fake near misses, and those that present losses disguised as wins, while looking to learn the exact house edge on each of these slots.
YOU MIGHT BE ALSO BE INTERESTED IN THESE:
LATEST NEWS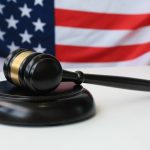 New Jersey Gambling License Renewal Deadline Approaching [...]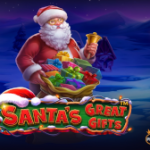 Get Ready for Christmas With Santas Great Gifts by Pragmatic Play [...]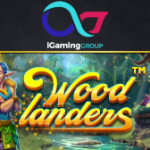 Explore a Fairy Forest in the Woodlanders Slot by Betsoft [...]
POPULAR PAGES VISITED BY OUR READERS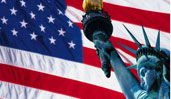 BEST US CASINOS
BACK TO TOP