Financial
Australians Gamble the Most, Growth Expected in Japan
- February 15, 2017 By Oliver Young -
Gambling is a pretty large industry, but it is certain that this is already a well-known fact. It is also common knowledge that online gambling is on the rise. A recent report by the UK Gambling Commission showed that, in this country, online gambling is becoming the norm, more or less. Globally, online gambling accounts for a bit more than 10% of the total gambling profit.
And while the city the first comes to mind when the word 'gambling' is mentioned is Las Vegas, it is in fact London that hosts the largest events in the gambling industry. In terms of countries, surprisingly, United States is the country with the largest gambling loss. Surprisingly because gambling is illegal in most of the country.
You may not think of Australia as a gambling mecca, but the average Australian gambles away almost US$1,000 per year. The average Singaporean comes second with a gambling loss of just above $600 per year. When this is put into perspective, it become clear why Australia considers altering its gambling laws.
Australians Love Pokies
The main reason why Australians spend a lot more compared to citizens of other developed countries is the fact that slot machines, or pokies as Australians call them are extremely popular throughout the country, especially in few states. Furthermore, the wagering limits in Australia are a lot more flexible and players can theoretically lose up to $1,150 in one hour.
Australia, a country with about 24 million citizens has a gambling loss of $18.3 billion, which is $0.3 billion more than the UK, a country with 64 million citizens. The Australian gambling industry is already pretty large and there is not much room for growth.
American on the other hand is a completely different story. The annual gambling loss of $116.9 billion is still a pretty modest figure, if we consider the size of the US. One of the main reasons why American gambling losses per person have remained pretty much static is the fact that online gambling is legal only in few states.
By comparison, countries like Ireland and Finland that liberalised online gambling have now higher spending than America, per person. If America is to legalise online gambling in most or at least some forms, the revenues will climb dramatically.
Chinese Gambling in Decline, Japanese on the Rise
China is another very interesting example. The annual gambling loss of China is $62.4 billion, or almost two times less than that of the US. Until a while ago there were predictions that China will exceed America by 2020. But after the Chinese authorities announced that it is no longer legal for officials to enter casinos in Macau the industry plummeted.
The situation is completely opposite in Japan. The country is still third on the list with a total gambling loss of $24.1 billion, but after the law that legalises casinos was passed towards the end of 2016, it is expected that figure might grow by 50% in just the first years after the legalisation act is implemented. Until the law was passed, Japanese operators were forced to come up with very creative solutions in order to offer real money gaming without it being classified as gambling.
YOU MIGHT BE ALSO BE INTERESTED IN THESE:
LATEST NEWS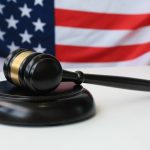 New Jersey Gambling License Renewal Deadline Approaching [...]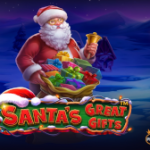 Get Ready for Christmas With Santas Great Gifts by Pragmatic Play [...]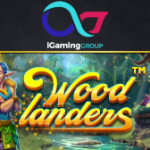 Explore a Fairy Forest in the Woodlanders Slot by Betsoft [...]
POPULAR PAGES VISITED BY OUR READERS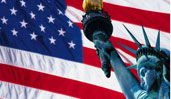 BEST US CASINOS
BACK TO TOP