Gambling News
Bet365 Still Blacklisted by the Romanian Gambling Regulator
- October 26, 2015 By Oliver Young -
At the beginning of October, the Romanian Gambling Office (ONJN) put Bet365 on its blacklist and prohibited the operator to offer online gambling products and services to Romanian players. The move surprised many observers, having in mind that Bet365 stopped welcoming players from Romania a year ago and is reported that it paid approximately 30 million Euros in back taxes in order to obtain a new online gambling license from the Romanian regulator.
According to media reports, the gambling regulator ordered all operators with a provisional license to stop their operations in the Romanian virtual gambling market for one month starting from September 10th and allegedly Bet365 acted against this law. However, Bet365 told media that it believes it has complied with all legal and regulatory requirements and hasn't challenged the decision of the ONJN. The operator is yet to be advised why it was put on the blacklist.
Fines of Up to $2,600 to Romanian Players at Unlicensed Sites
Last week the issue intensified when the ONJN contacted Romanian players and warned them that they would be fined for playing on unlicensed gambling sites. Some players where even told to come to the offices of the regulator where they were questioned about their play at certain sites from September 10th to 30th.
The amount of the fines goes up to $2,600 if players don't comply with the regulator rules. Reports say that the ONJN plans to fine all Romanian players that have bet during this period. Others say that the gambling regulator focuses only on players that have bet higher than average amounts.
Bet365 Advises Players Not to Pay Their Fines
Recent Romanian media reports read that some players at Bet365 have received fines. However, the casino operator advises these players not to pay the government fines. Instead, they should appeal in court. Moreover, Bet365 also offered contact numbers players can use to call the operator and get appropriate advice. It also said that it would cover any associated costs.
The operator said that players who have received fines have 15 days to file an appeal. This means that they don't have to pay the fine right away or they may never have to pay it if they are successful in court. Bet365 added again that it is acting in accordance with the online gambling laws in Romania and it believes that players can challenge any fine and perhaps overturn it.
Players can call on two phone numbers and get appropriate advice from Bet365 on what actions to take. The operator also said that it would give players details to local advisors and assist them in their meeting with the gambling regulator as well as pay any costs resulting from the meeting. Finally, Bet365 said that it would help customers to prove that they have not acted against the Romanian gambling law.
A clear explanation from the regulator about its blacklisting actions is sill awaited.
YOU MIGHT BE ALSO BE INTERESTED IN THESE:
LATEST NEWS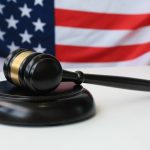 New Jersey Gambling License Renewal Deadline Approaching [...]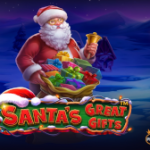 Get Ready for Christmas With Santas Great Gifts by Pragmatic Play [...]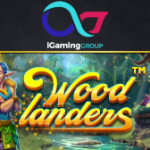 Explore a Fairy Forest in the Woodlanders Slot by Betsoft [...]
POPULAR PAGES VISITED BY OUR READERS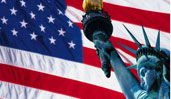 BEST US CASINOS
BACK TO TOP