Financial
Betting Operators among Top MP Donors
- September 4, 2017 By Oliver Young -
FOBTs have been in the focus for quite a while in the UK. Some feel that the FOBTs and the laws and regulations concerning their status are fine the way they are, whereas others feel that the authorities should be more restrictive, especially regarding the maximum amount of money per minute that one can lose while playing FOBTs.
It is clear that bookmakers earn a lot of money from FOBTs, this has been confirmed by various reports. On the other hand there's a pretty strong political and public pressure, urging the government to implement further restrictions on FOBTs. The association of bookmakers is not very happy about the plans, because this will effectively decrease their profits.
MPs Received £215K in the Last 18 Months
Whenever there's a debate on legal issues regarding gambling, FOBT regulation is always mentioned. Since it was announced that the Government will reach a decision by September this year, it is clear why everybody eagerly awaits an announcement from 10 Downing Street. That hasn't happened yet, but the MPs have announced their gift donors and it appears that betting and gambling operators have been quite generous lately. British MPs have received a total of £215,000 worth of gifts, hospitality packages and other benefits.
Ladbrokes Coral Group, one of the largest betting and gambling companies, has provided 15 gifts to various MPs, which is more than most other companies and organisations that figured in the list of donors. There was a total of 187 donations from UK entities, 58 of which were made by companies that have to do with sports. The recently published records cover the period from the beginning of 2016 up to the beginning of July this year. MPs are required to declare every gift that's worth more than £300.
Ladbrokes Coral Spent £7,500 on Gifts
Some British papers speculated that betting companies are handing out gifts to MPs in an attempt to get them to support their position regarding FOBTs. The bookmakers have denied such claims. A representative of Ladbrokes Coral said that it is normal for a company of that size to meet and talk to MPs, especially considering that it employs a total of 25,000 in the UK. The company just wants to make sure that lawmakers will be in a position to make an informed decision and take into consideration the positions of the company and its employees.
Ladbrokes Coral's giveaways included trips to the Royal Ascot, to the Cheltenham races, tickets for the Community Shield matches. Ladbrokes donated a total of £7,475 to four MPs, three members of the Conservative Party – Philip Davies, Laurence Robertson and Thérèse Coffey, as well as one member of Labour – Conor McGinn. McGinn only received about £350.
Mr Davies currently chairs the Group for Betting and Gaming. He received a total of 8 hospitality packages, and said in a public statement that he is bound to meet bookmakers and their representatives as that's his job. Davies concluded that FOBTs is not the only topic that he discussed with the representatives of Ladbrokes Coral. He added that many organisations, including the BBC and various charities offer hospitality packages to MPs and that there's nothing wrong about that.
YOU MIGHT BE ALSO BE INTERESTED IN THESE:
LATEST NEWS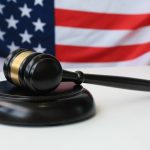 New Jersey Gambling License Renewal Deadline Approaching [...]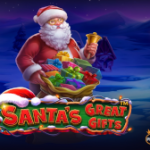 Get Ready for Christmas With Santas Great Gifts by Pragmatic Play [...]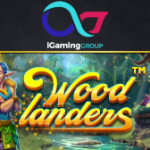 Explore a Fairy Forest in the Woodlanders Slot by Betsoft [...]
POPULAR PAGES VISITED BY OUR READERS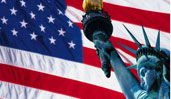 BEST US CASINOS
BACK TO TOP