Gambling News
Bill Trying To Limit Nevada's Ability to Enter Interstate Gaming Agreements Dies in Committee
- May 20, 2015 By Oliver Young -
AB 414 was an infamous bill whose objective was to restrict Nevada's ability to enter into interstate online gaming agreements. Luckily for online players, this bizarre legislative failed to pass through the Committee on Judiciary before its deadline and hence it is considered dead.
The bill that was another anti-online gaming bill backed by Sheldon Adelson was supposed to get out of the committee by May 15th, 2015. If it did pass, the Silver State would have lost its right to partner up with other states for online gambling. The only exception of this would have been online poker which Nevada already shares with Delaware.
This legislation succeeded to pass Nevada's Assembly earlier this year in April. Twenty three Assembly members voted in favour for the bill, whereas 17 were against; two members were excused. Nevertheless, the Senate Judiciary Committee decided not to move it forward.
Nobody Knows What the Purpose of AB 414 Was
It is very interesting that the purpose of the bill AB 414 is still unknown to people. Those who are familiar with the situation of the online gaming industry in Nevada know that the state offers only online poker. However, the bill wouldn't have prevented the state to continue sharing online poker players with Delaware.
When it comes to other casino games, Nevada has been in a state of status quo since there haven't been any attempts or talks to start interstate compacts for other games. Whatever the strategy of introducing AB 414 was, it is unlikely to accomplish its cause.
The bill probably won't be re-referred this year and 2017 is the next time it can be reintroduced. Until then, the situation of online gambling in Nevada will probably stay the same or, at least, it won't change because of AB 414.
Even though there was no apparent threat imposed by the bill, it still managed to attract lots of attention because it was supported by Sheldon Adelson, an online gaming's nemesis. He is known for illegally donating money to Governors who fight online gambling and backing a bill whose objective is to impose federal ban on iGaming in the United States.
Nevada Can Offer Online Casino Games Within Its Borders
According to the law of Nevada, casino operators in the state are allowed to offer online casino games to players located within the borders of the Silver State. However, currently Nevada is sticking to online poker only.
The statement by Sen. Harry Reid who expressed opinion that online gaming was not good for Las Vegas made people wonder whether the situation in the State will change any time soon. Plus, Las Vegas Strip casinos note extremely high revenues and this situation don't help online gaming as well.
However, there is a change in the Strip; it is finally having a brand new construction which is a $4 billion project named Resorts World Las Vegas.
YOU MIGHT BE ALSO BE INTERESTED IN THESE:
LATEST NEWS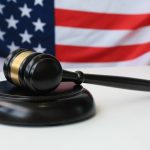 New Jersey Gambling License Renewal Deadline Approaching [...]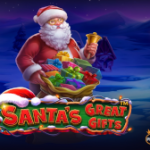 Get Ready for Christmas With Santas Great Gifts by Pragmatic Play [...]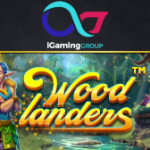 Explore a Fairy Forest in the Woodlanders Slot by Betsoft [...]
POPULAR PAGES VISITED BY OUR READERS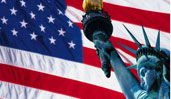 BEST US CASINOS
BACK TO TOP