Gambling News
Bills for Legalising Sports Betting and DFS in Indiana
- January 12, 2015 By Oliver Young -
Alan Morrison is an Indiana State Representative who introduced two separate bills whose main objective is legalisation of sports betting and daily fantasy sports in his state. The bills will be taken into consideration before it is known whether these changes will be accepted or not.
Morrison gave his opinion on the topic for a local site called Indy Star; he stated that gaming has become something very important to Indiana and that the state was extremely reliant upon gaming revenues. Morrison also added that they have to do something in order to try and improve the current situation of dropping gaming revenues in the state.
Both of his bills do not have official names and they are addressed as House Bill 1073 and House Bill 1074. The first bill is suggesting legalisation of sports betting at state casinos, pari-mutuel facilities and racinos. The second bill, on the other hand, is proposing permission for racinos to offer fantasy sports games.
According to Morrison's forecasts, the state of Indiana can have annual tax incomes between $12 million to $70 million from sports betting in case his bill is passed.
Highly Unlikely to Legalise Sports Betting in Indiana
Even though Alan Morrison made this bold step, he is quite aware that the chances of changing the gambling law are very small. His bills, especially the one about sports betting, have many enemies right from the start.
The main opponents who will fight against Morrison's bills are Mike Pence and various sports leagues. Indiana Governor Mike Pence is known for his negative view on gambling and he has already said that he has no intentions of promoting that kind of policies. Therefore, it is expected that Pence will try to sabotage the bill.
The other roadblock for legalising sports betting and DFS are various sports leagues such as MLB, NHL, NFL and NCAA. These leagues are strongly against legalising betting on sports outside the borders of Nevada; hence, a lot of lobbying is expected to take place in order to prevent these changes to happen.
The Gaming Revenues are Falling
One of the reasons why Alan Morrison proposed legalization of sports betting and daily fantasy sports are the falling gaming revenues in the state of Indiana. The whole gaming industry is declining and 2014 was the fifth year in a row of dropping revenues.
Back in 2009 the gaming incomes of Indiana were $450 million, whereas in 2013 this number fell to $333. In 2014, however, this scenario got even worse when the gaming profits dropped to extremely low $300 million.
The gaming operators in Indiana have called the state to help them survive by providing them with some tools.
One of the ways of doing this was the effort in November, 2014, by the General Assembly in Indiana to allow land based casinos in the state. According to some reports, riverboat casinos would be allowed to move onto land and that would make the state more competitive and attractive to players.
YOU MIGHT BE ALSO BE INTERESTED IN THESE:
LATEST NEWS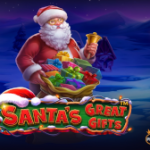 Get Ready for Christmas With Santas Great Gifts by Pragmatic Play [...]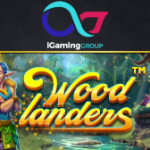 Explore a Fairy Forest in the Woodlanders Slot by Betsoft [...]
NetEnt Launches Superstars Slot With Crossover Characters [...]
POPULAR PAGES VISITED BY OUR READERS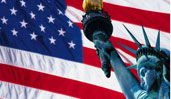 BEST US CASINOS
BACK TO TOP