Gambling News
Bitcoin Achieves New Trade Record in November
- December 20, 2016 By Nemanja L. -
Popular digital currency Bitcoin has hit a new record last month, thanks to the Chinese traders. Bitcoinity.org reports 174.7 million Bitcoins trade volume in November, which is 50% higher than the achievement of the previous month.
The spike is a direct result of the weakening yuan, a trend which has started when Donald Trump won the US presidential elections in November.
So why are the Chinese not buying dollars instead? They can, but not as much as they'd like. Their government restricts the amount of foreign currencies Chinese residents can buy, with a $50,000 a year cap. As no such restrictions currently exist where Bitcoin is concerned, Chinese traders are using it to transfer assets into dollars.
As a result of Trump's policies, yuan is likely to decline further next year, which might cause new Bitcoin records beating the $137 billion traded in November. But it's not only the Chinese investors who have recognized the benefits of this digital currency. Traders worldwide have already dubbed Bitcoin a "safe haven", noting the strengths it shows in times of recession. Positive track record was built during the periods of economic uncertainties such as negative interest rates, hyper-inflation and global debt.
Bitcoin price, driven by an increasing demand, rises to its highest level since the beginning of 2014. Current weighted price stands at 791.26 USD/BTC. While the price grows, another high-population market speedily adopts this cryptocurrency.
India Residents Turn to Bitcoin
Interest in Bitcoin among the people of India is higher than ever and, according to Coin.Dance, trading volumes are almost double the previous all-time highs during late 2015 and beginning of 2016. The trend is certainly in connection with the recent ban of 500 and 1,000 rupee notes, which was officially an attempt to fight black markets and tax evasion.
India lacks the infrastructure for making bank card payments and this move has made it difficult for Indian residents to pay for things. With a population of 1.25 billion people and one of the fastest growing tech industries, in the not too distant future India could easily become a major influencer on the Bitcoin market, as China is today.
YOU MIGHT BE ALSO BE INTERESTED IN THESE:
LATEST NEWS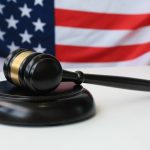 New Jersey Gambling License Renewal Deadline Approaching [...]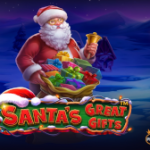 Get Ready for Christmas With Santas Great Gifts by Pragmatic Play [...]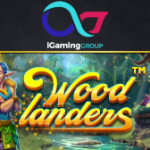 Explore a Fairy Forest in the Woodlanders Slot by Betsoft [...]
POPULAR PAGES VISITED BY OUR READERS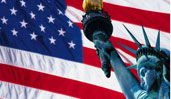 BEST US CASINOS
BACK TO TOP