Gambling News
Blackjack Dealer Cheats Casino Out of $78,000
- December 2, 2015 By Nemanja L. -
New London newspaper The Day reports that a blackjack dealer at the Mohegan Sun Casino and Resort has been accused of cheating the casino out of more than $78,000.
Roy Mariano has since pleaded not guilty as he appeared in the New London Superior Court last Monday, but everything suggests he will eventually be charged with first degree larceny.
The 52-year-old has been found to have overpaid a blackjack player called Marlene Rivera by $78,390 over a period of sessions in August this year. The player in question faces similar charges for her part in the scheme, although Rivera has not yet entered a plea.
According to the report, Mohegan Tribal Police was asked by Tribal Gaming Commissioner Robert Bjork to open an investigation into Mariano's dealings in September.
Dealer and Player Work Together
As a result, having reviewed the surveillance footage, officer Thomas Nickerson was able to reveal that Mariano had concealed a $100 chip in stacks of $5 chips each time he paid out a winning hand to Marlene Rivera.
The pair managed to conduct the scam on 16 separate occasions during the month of August, thus cheating the casino out of almost $80,000.
The blackjack dealer revealed during questioning that he had been short of cash after the casino decided to change his working position from full time to part time back in March.
And while Mariano claims that Rivera asked him to take part in the scam, Rivera was adamant that it was the 52-year-old who contacted her boyfriend to suggest the plan and she later took the boyfriend's place at the tables on the casino floor.
Rivera also went to suggest that she would split the winnings with Mariano at the end of his shift as he was walking towards the break room, but the casino's surveillance recordings did not pick up on these meetings, nor did the floor supervisors.
This is definitely not the first time the dealers and players have joint efforts in an attempt to scam a casino, with four people cheating the Bellagio casino in Las Vegas out of $1.5 million a couple of months back.
YOU MIGHT BE ALSO BE INTERESTED IN THESE:
LATEST NEWS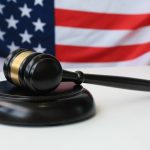 New Jersey Gambling License Renewal Deadline Approaching [...]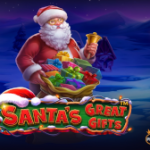 Get Ready for Christmas With Santas Great Gifts by Pragmatic Play [...]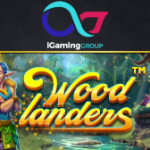 Explore a Fairy Forest in the Woodlanders Slot by Betsoft [...]
POPULAR PAGES VISITED BY OUR READERS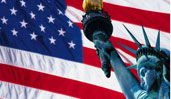 BEST US CASINOS
BACK TO TOP