Gambling News
Brexit Will Likely Hit UK Gambling Operators
- July 6, 2016 By Oliver Young -
The famous, or infamous 'Brexit', already had a strong effect on many economic and political aspects in the UK and throughout Europe. Experts warn that Brexit will likely have a negative impact on the country's gambling industry.
One of the most popular UK betting operators, Betfred, had a rather unfortunate year, despite the fact that British punters lost more money than they did the year before. Namely, it has been announced that the 12 month period ending on September the 27th 2015 was one of the worst for this company and they finished it with an operating loss of a staggering £76.7m.
Few Leading Operators Might Suffer Consequences from the Brexit
Financial advisors warned that online casino operators which are licenced in the UK will likely face problems in the upcoming period, following the decision to leave the EU. Advisors have predicted that large operators like Paddy Power Betfair, William Hill and Ladbrokes will very likely experience a decline in their performances.
The prognosis of relevant experts is that, in the case of William Hill, the earnings before interest, taxes, depreciation, and amortisation (EBITDA) will fall 12%, or a total of £37 million. Ladbrokes decline is predicated at a staggering 17%, whereas Paddy Power Betfair are expected to suffer less losses, with an estimate around 4.5%. If that actually happens and the predictions are correct, it has been suggested that companies might have to introduce cuts.
The Gibraltar-based Betting and GamingAssociation will do everything within their power to help the operators get through this difficult period. They have already informed all operators that nothing will change until the UK government formally submits a demand to be excluded from the European Union.
Gibraltar's Gaming Minister also issued a statement confirming that the government of this crown dependency are committed to enabling them do their business as usual. It has also been indicated that people who visit Gibraltar on a regular basis, as well as non-UK citizens who live in Gibraltar shouldn't fear, as even in the event of an imminent Brexit they will be allowed to stay in Gibraltar.
Betfred Had an Operating Loss of £76.7m Last Year
The period October 2014 – September 2015 was definitely one of the worst for Betfred. The company's operating loss was £76.7m compared to a profit £31.5m in the 78 week period until 28th of September 2014. Their total earnings dropped by almost 50% to an amount of £56.5m.
One of the main reasons for this loss was the introduction of the point of consumption tax and the increase of the duty on retail machine games. This legal package cut down their earnings by £16.3m. Moreover, Betfred's Australian site was closed in December 2014 and that certainly influenced the company's incomes.
Surprisingly, the turnover per week reached more than £200m, compared to only £170m in the previous year. However, the outcomes of certain sporting events can be 'blamed' for the fact that these increased turnovers weren't translated into profits.
YOU MIGHT BE ALSO BE INTERESTED IN THESE:
LATEST NEWS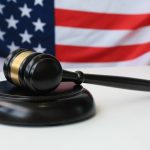 New Jersey Gambling License Renewal Deadline Approaching [...]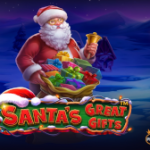 Get Ready for Christmas With Santas Great Gifts by Pragmatic Play [...]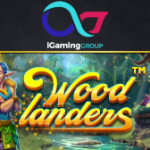 Explore a Fairy Forest in the Woodlanders Slot by Betsoft [...]
POPULAR PAGES VISITED BY OUR READERS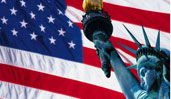 BEST US CASINOS
BACK TO TOP