Gambling News
British MP's Logon To Online Gaming Websites Nearly 4 Million Times In 12 Month Period
- July 1, 2014 By Staff Writer -
Online casinos can be accessed from virtually anywhere in the world thanks to mobile gaming, with people playing their favourite video slots and table games on mobile phones or tablet devices. Even members of the UK Parliament are getting in on the act as according to a report today gaming sites were accessed nearly four million times during the last year alone from Parliamentary IT services.
The Daily Express Newspaper have obtained the figures from a Freedom of Information request, and the figures make for very interesting reading, with not just gaming sites being accessed either. As well as online gaming websites a host of other interesting figures were exposed in the report, figures that can be seen below.
Online Gaming Websites
From January 2013 until January 2014 the report shows that there were 3,844,636 attempts to gain access to a variety of online gaming websites, with the trivia website Sporcle also proving to be popular with 457,368 hits during the same time frame.
Fantasy Football pages were accessed 86,157 times during the past year, with the online farming game freefarmgame.co.uk registering a total of 35,779 hits over the last 12 months as well.
A spokesperson for the Commons refused to comment on what gaming websites were visited, but they did have this to say. They said, "Some sites use an auto-refresh tool which keeps reloading elements of a page without the user clicking any buttons. Staff can use the internet in non-working time but there were clear boundaries."
Dating Websites
As well as the sites mentioned above the trivia website i-am-bored.com was visited a total of 19,345 times during the last year, but the most disturbing figures were those reserved for dating and pornographic websites. A total of 52,375 hits were recorded on one dating website alone, figures that were recorded in just seven months, with one day in a unnamed month registering nearly 300 hits, which made it more popular than the official page of The Treasury, Ministry of Justice for Education. The report also stated that in 2012-13 computers at Westminster registered hits of 300,000 on pornographic websites.
There are around 5,000 people who work at Westminster, with around a fifth of those being Members of Parliament or Peers, but people will now ask are they actually doing the job they are paid to do. On the evidence of this report the answer to that question appears to be no. What do you think about the figures above, are MP's doing a good job, or are they just wasting tax payers money?
YOU MIGHT BE ALSO BE INTERESTED IN THESE:
LATEST NEWS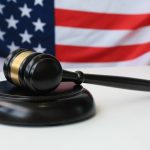 New Jersey Gambling License Renewal Deadline Approaching [...]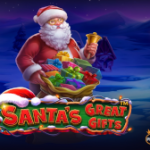 Get Ready for Christmas With Santas Great Gifts by Pragmatic Play [...]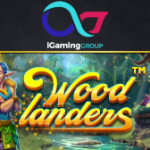 Explore a Fairy Forest in the Woodlanders Slot by Betsoft [...]
POPULAR PAGES VISITED BY OUR READERS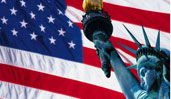 BEST US CASINOS
BACK TO TOP