Gambling News
Caesars Reaches a Deal to Resolve Money Laundering Charges
- August 24, 2015 By Oliver Young -
Caesars Entertainment Corp, a casino operator giant, is reported to have reached a deal to resolve money laundering charges with the Department of Justice. Under the agreement the company has to pay $20 million for the criminal charges and be side by side with the civil investigations by FinCEN (the US Treasury Department's Financial Crimes Enforcement Network), reports Reuters.
Reports of Illegal Betting at Caesars Palace
Two years ago Caesars Entertainment Corp said that it was under investigation for anti-money laundering lapses at its Las Vegas- located Caesars Palace. It was reported that the charges had do with illegal sports betting activities at the property. Reports say that FinCEN was pushing the Department of Justice to complete the investigation and if the matter wasn't resolved quickly the body would undertake its civil action.
The FinCEN has taken a closer interest in casino activates in the last couple of years. It fined Trump Taj Mahal in Atlantic City with $10 million and slapped a big $75 million fine to Tinian Dynasty Hotel & Casino. At the end of last year FinCEN warned casinos to better guard the activities at their sports betting departments.
Caesars Convinces Bankers to Sign on to Restructuring Plan
In August 2014 Caesars Entertainment Corp announced that it prepared for financial restructuring. In the move, the company has recently managed to convince leading banks to join its restructuring plan and end the bankruptcy of Caesars Entertainment Operating Co (CEOC). The shares of Caesars Entertainment Corp increased 17% when the company started negotiations with the bank lenders on the matter.
The company suggested restructuring Caesars Entertainment Operating Co into a 'real estate investment trust' and managed to convince the creditors of the successfulness of this plan. The company also has the support of several senior bondholders and reaching a deal with the bankers means that now Caesars Entertainment Corp is having commitments that represent $11.7 billion of CEOC's $18 billion in debt.
The company believes that the deal with the bank creditors paves the way forward towards the restructuring of CEOC, however, it still has one big issue to resolve. Second-lien bondholders that are affected by the roughly $9 billion in debut that Caesars Entertainment Corp plans to eliminate with the restructuring of CEOC have sued the company in Delaware and New York which might drag the assets of the company into CEOC's bankruptcy.
By the end of September 2015 a judge at the US District Court is expected to issue a ruling whether or not to allow these lawsuits to proceed while CEOC is still in bankruptcy. The court in New York which has taken a closer look at the lawsuits has reportedly hinted that it might support the position of the junior creditors that the pre-bankruptcy asset transfers of Caesars Entertainment Corp are impermissible out-of-court restructuring.
YOU MIGHT BE ALSO BE INTERESTED IN THESE:
LATEST NEWS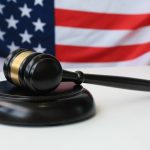 New Jersey Gambling License Renewal Deadline Approaching [...]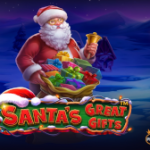 Get Ready for Christmas With Santas Great Gifts by Pragmatic Play [...]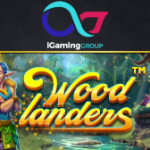 Explore a Fairy Forest in the Woodlanders Slot by Betsoft [...]
POPULAR PAGES VISITED BY OUR READERS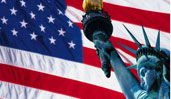 BEST US CASINOS
BACK TO TOP