Financial
Casino Mogul's Net Worth Drops For Over $10 Billion
- December 29, 2014 By Oliver Young -
One year can change a lot of things for a person. Sheldon Adelson is certainly somebody who can agree on this after his net worth grew dramatically in 2013 and then dropped for over $10 billion in 2014.
His fortune is so big that this drop is probably nothing more but a bruised ego for the 81-year-old mogul who is the CEO of Las Vegas Sands Corporation. Sheldon Adelson can still sleep peacefully because his net worth remains unbelievable $27 billion. However, his decline is the biggest one experienced by an American businessman in 2014.
It is impressive how a person whose net worth had grown by a 68% to $37 billion in 2013 can have such a staggering fall for $10.8 billion in 2014. Many remember the drastic change of Adelson wealth when in September, 2013, his net worth was "only" $28.5 billion and then three months later he was worth more than $37 billion. At the time, he managed to claim the fifth place on the Rich American rankings and according to the numbers his wealth grew for $41 million a day in 2013.
However, today the number one enemy of online casinos in the USA is worth $27 billion and he will most definitely remember 2014 as one of the worst years in his life.
Falling Macau Casino Revenue One of the Reasons for Adelson's Failure
Even though many thought that the main reason why gambling industry would remember Adelson in 2014 is his effort to prevent legalisation of online gambling in the USA, it turns out that his net worth drop is much more interesting and intriguing.
Experts believe that Adelson's losses are closely connected to the continuously falling gaming revenues in Macau. Las Vegas Sands, which is constantly fighting with SJM Holdings for top operator in Macau, has witnessed decline of its stocks for 30% in 2014. The controlling share in the company belongs to Adelson's family.
For things to be even worse, analysts are saying that a dire December is expected for Macau and the situation is not likely to improve in the following months.
Other Big Losers and Some Winners in 2014
Adelson was not the only one who has suffered big losses in 2014. The year that is soon to be over was also disastrous for Jeff Bezos, Amazon's boss. Bezos in 2014 lost staggering $8.8 billion and now he is the 22nd richest man in the world. The founder of IKEA, Ingvar Kamprad, is another loser whose net worth dropped for amazing $8.4 billion.
Nevertheless, not everything was dark in 2014. According to Bloomberg's list, Alibaba owner Jack Ma made an incredible gain of $25.2 billion and dramatically improved his status on the list of wealthiest people in the world. Bill Gates is another example of a person who had a successful year. In 2014 Gates acquired additional $9.1 billion and won back the first place on the list that used to belong to the Mexican telecommunication mogul Carlos Slim.
YOU MIGHT BE ALSO BE INTERESTED IN THESE:
LATEST NEWS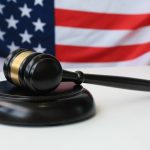 New Jersey Gambling License Renewal Deadline Approaching [...]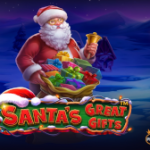 Get Ready for Christmas With Santas Great Gifts by Pragmatic Play [...]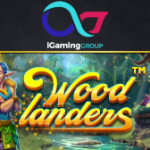 Explore a Fairy Forest in the Woodlanders Slot by Betsoft [...]
POPULAR PAGES VISITED BY OUR READERS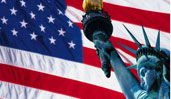 BEST US CASINOS
BACK TO TOP