Gambling News
Casino Player Files Federal Lawsuit against Horseshoe Casino
- September 8, 2014 By Oliver Young -
According to reports, a casino player from Ohio filed a federal lawsuit against Horseshoe Casino in Cincinnati after he was illegally detained by the casino last year.
Reports say that the man is suing Horseshoe Casino for "false imprisonment" and "malicious prosecution" after a jackpot he won in 2013.
The name of the player is Mark DiSalvo and he filed the lawsuit in USA's District Court in Cincinnati this Friday, September 5, 2014.
The Complaint Adds in the Casino
Reportedly, Mark DiSalvo had filed an original lawsuit in March against the city of Cincinnati and named three police officers in Cincinnati as defendants. At that time, the city settled for $4,250.
In the lawsuit filed a few days ago, DiSalvo said that three employees at Horseshoe Casino had falsely testified about the matter in Hamilton County Municipal Court.
Furthermore, the gambler claims that he won $2,000 jackpot while playing video poker games, but because he didn't have a proper ID with him he couldn't claim the cash prize right away. Therefore, the casino staff said that he would be given paperwork to fill out and claim the jackpot later. However, the paperwork didn't come for more than 2 hours despite his requests.
DiSalvo also adds that he didn't notice the name of an employee who was very unhelpful escorting him out of the casino. This led to a confrontation with security officers at the casino who called the police. DiSalvo was eventually put in handcuffs and this is all recorded on a video footage from the casino.
The gambler also claimed that he was accused of disturbing the visitors on the casino floor in an early visit and the police had given false testimony against him in a case he was acquitted.
In the complaint, DiSalvo named six defendants. One of them is a police officer in Cincinnati who is considered as an ambassador at Horseshoe Casino, Caesars Entertainment Corporation, Rock Ohio Caesars. Another defendant is a former police chief in Cincinnati who used to be the security director at the casino.
According to Bizjournals, Mark Painter, the lawyer of DiSalvo, said that DiSalvo offered to settle the matter for $56,000 and Horseshoe Casino gave an offer of $10,000.
About Horseshoe Casino
Horseshoe Casino is located in Cincinnati, Ohio and it is a Las Vegas style gambling property that offers gaming products and services, food, gift shop and entertainment. The casino is owned and operated by Rock Ohio Caesars and is licensed by the Ohio Casino Control Commission.
The two-story casino floor at Horseshoe is 100,000 square feet and features 2,000 slot machines, 85 casino table games as well as a World Series of Poker room comprised of 31 tables.
Regarding the issue of gambling in Ohio, voters are the ones to decide. After voting in referendums, the residents in the US state approved legal casinos in Cincinnati, Toledo, Columbus and Cleveland. Regarding online gambling, federal statutes apply.
YOU MIGHT BE ALSO BE INTERESTED IN THESE:
LATEST NEWS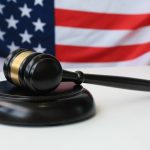 New Jersey Gambling License Renewal Deadline Approaching [...]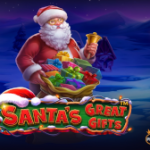 Get Ready for Christmas With Santas Great Gifts by Pragmatic Play [...]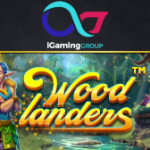 Explore a Fairy Forest in the Woodlanders Slot by Betsoft [...]
POPULAR PAGES VISITED BY OUR READERS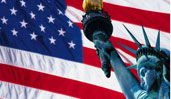 BEST US CASINOS
BACK TO TOP