Gambling News
Casinos to Move Onto Land Thanks to Bill 1540 Being Passed by the House
- March 16, 2015 By Samantha A. -
In Indianapolis, there was approval by an overwhelming amount, for House Bill 1540 to pass. This bill is meant to help the casinos in Indiana, with the competition from the states neighboring them. This hopefully, will be what the sagging industry needs for a boost. The revenues in 2013 were at $2.3 billion, and have dropped to $2.1 billion, this from all 13 casinos that are in Indiana. The approval was 76-19, with Indiana's Northwest delegation, all voting in favor of the bill that Representative Tom Dermody, sponsored. There was strong support for this Bill, for which Dermody is pleased about receiving.
The House Bill
House Bill 1540 will give the right for the casinos that are on riverboats, to move to the land which is adjacent to their dock. For the construction of new casinos, there will be tax incentives from the state. Marketing programs for casinos will continue to receive a tax credit for "free play." This Bill will also help to see where tax revenues from gaming is being used, by a study that will be required by local governments to have done.
One issue that has some unhappy people locally, has to do with the horsetrack racinos. These two racinos, will be allowed to change, and have the table game dealers be real people instead of the dealer that is video. This will be for the games that already exist, roulette, blackjack, baccarat, poker, and craps. Governor Mike Pence, was opposed to this in the Bill. This is a preference to have an actual person dealing, by the majority or gamblers. This will give the riverboat casinos an advantage.
If this Bill gets to Governor Mike Pence's desk, is remains a question of whether he will let this pass with the change of the racinos dealers. He has stated, expansion of gaming, he will not support. Some spokespeople say that it can be seen as an expansion if you add live dealers. Tom Dermody, disagrees with that.
Prior to the Bill going further for debate, there would be some provisions. Big question will be what is considered an expansion and what is not. After that is decided, stay with that decision.
YOU MIGHT BE ALSO BE INTERESTED IN THESE:
LATEST NEWS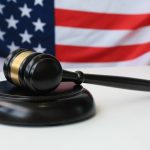 New Jersey Gambling License Renewal Deadline Approaching [...]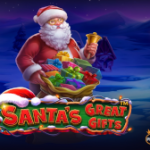 Get Ready for Christmas With Santas Great Gifts by Pragmatic Play [...]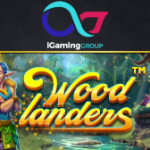 Explore a Fairy Forest in the Woodlanders Slot by Betsoft [...]
POPULAR PAGES VISITED BY OUR READERS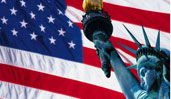 BEST US CASINOS
BACK TO TOP