Gambling News
Charles Barkley Talks Up Responsible Gambling Despite Losing $20 Million
- January 22, 2015 By Nemanja L. -
Former NBA superstar Charles Barkley admits he has lost millions of dollars in Las Vegas casinos, but he is adamant that does not mean he has a gambling addiction.
The 51-year-old, who is currently working as a pundit on the TV program "Inside the NBA", enjoyed a very successful career in the world's strongest basketball league, but he was hardly a role model material, having been involved in numerous incidents during his professional career.
Sir Charles never made his gambling habit a secret, but he has finally lifted the lid on the amount of money he used to spent during his Las Vegas gambling sprees.
Barkley's Goal Was to Win $1m on Each Trip
Barkley revealed some interesting details during a recent interview with CampusInsiders, stating that his main goal on these gambling trips was to win a million dollars.
"I was gambling for too much money," Barkley said. "You can never break the casino. I went to Vegas a bunch of times and won a million dollars in a weekend. Probably 10 times. But I also went to Vegas and lost a million three times that much."
This is enough to suggest that the NBA star lost around $20 million in Las Vegas casinos, and he even decided to quit gambling altogether for a period of two years when he believed things were spiralling out of control.
Barkley has since resumed his gambling campaign, and despite losing huge amounts of money in the process, he does not fell that he is a problem gambler.
The Round Mound of Rebound believes that the key to avoiding a gambling addiction is to wager in moderation, although many would say that losing a million dollars in a space of a couple of days can hardly be regarded moderate gambling.
Few years back, Barkley confessed to ESPN that he had won some $700,000 in one weekend playing Blackjack and wagering on the Super Bowl, while also claiming he had once lost $2.5m in just six hours.
Charles Barkley's NBA Career
Charles Barkley joined Philadeplhia 76ers as the 5th pick in the 1984 NBA Draft and he in turn enjoyed a very successful career, spending eight years with his first club before also representing Phoenix Suns and Houston Rockets.
The 51-year-old remains regarded as one of the best power forwards in the league's history, and he went on to make 11 All-Star appearances and won the Most Valuable Player award in 1993. Barkley was later named one of 50 Greatest Players in NBA History.
YOU MIGHT BE ALSO BE INTERESTED IN THESE:
LATEST NEWS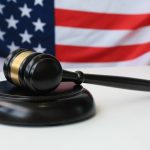 New Jersey Gambling License Renewal Deadline Approaching [...]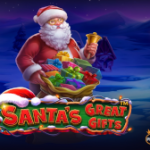 Get Ready for Christmas With Santas Great Gifts by Pragmatic Play [...]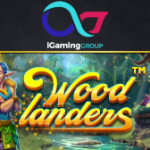 Explore a Fairy Forest in the Woodlanders Slot by Betsoft [...]
POPULAR PAGES VISITED BY OUR READERS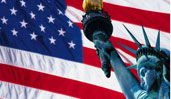 BEST US CASINOS
BACK TO TOP