Gambling News
Chinese Government Launch Crackdown on Macau Gambling Syndicates
- December 18, 2014 By Nemanja L. -
Chinese government has declared a war on illegal gambling in Macau by launching a new action against the VIP junket operators in the province, South China Morning Post has learned.
Coordinated by the Ministry of Public Security, the latest initiative targets leading crime syndicates and is part of President Xi Jinping's anti-corruption drive.
Chinese government has grown increasingly concerned by the amount of money believed to be laundered through the Macau gambling market and they are determined to gain more control over the flow of funds.
Ministry of Public Security to Monitor all UnionPay Transactions
The Economic Crimes Investigation Bureau will be granted electronic access to all financial transfers conducted using the China UnionPay bank card in an attempt to identify suspicious transactions.
Chinese government believes that the majority of illegal transactions is processed through China UnionPay, so it is not surprising they are taking a close look at all money transfers conducted using the leading payment provider.
China is also unhappy that the gambling industry remains a sole driver of the province's economy and they want the Macau chiefs to devise a plan that would present the region in a different light.
China to Mark 15th Anniversary of Getting Back Sovereignty Over the Region 
The latest action coincides with President Xi Jinping's visit that will mark 15 years since the region was returned to Chinese's governance.
It is important to note that Macau casinos are experiencing difficult times and serious slump in revenue, which appears to be linked to said anti-corruption efforts by the Chinese government.
Security authorities in Beijing, Hong Kong and Macau have already been working together to battle money laundering, and they continue to work side by side to reach a common goal.
Ministry of Public Security met with Macao chiefs last month to present them the plan for the crackdown on illegal gambling in the region as the fears that the casinos in the province are the main catalyst for capital moving from the mainland.
And even if the latest actions are clearly targeting the infamous junket operators, the licensed gambling establishment fear that they could come under severe scrutiny as well.
China is also working closely with other countries, including United States and France, as they aim to locate corrupt officials that may have fled overseas.
YOU MIGHT BE ALSO BE INTERESTED IN THESE:
LATEST NEWS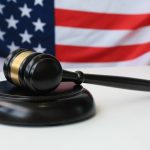 New Jersey Gambling License Renewal Deadline Approaching [...]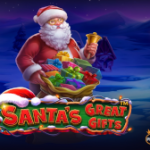 Get Ready for Christmas With Santas Great Gifts by Pragmatic Play [...]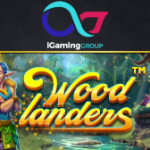 Explore a Fairy Forest in the Woodlanders Slot by Betsoft [...]
POPULAR PAGES VISITED BY OUR READERS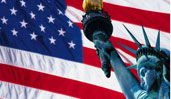 BEST US CASINOS
BACK TO TOP