Gambling News
Chinese Players Affect Casino Staff in Vegas with Poor Tipping
- December 29, 2016 By Nemanja L. -
Chinese tourists are known to be big-time spenders wherever they go, and the same applies to visiting casinos in Las Vegas. However, most of their generosity is manifested in form of wagers and travel expenses, almost completely excluding leaving tips for hotel or restaurant personnel – or casino staff, for that matter. Objectively, this is a result of a cultural custom, or better said, a lack of one. Chinese people just don't seem to accept the whole 'leaving a tip' tradition. But in the US, it is very much desirable to leave a respectable tip, especially when employees rely on it to complement theirs humble salaries.
According to certain surveys, the Chinese will give a maximum tip of 5% to any staff, and only if they experience an exquisite service. In the casino environment, employees such as croupiers earn most of their income through tips, sometimes even 80% of their pay, as a matter of fact! So when Chinese visitors come pouring in through the casino doors, a big percentage of the dealers will be left without the majority of their anticipated earnings. Some will even have to find additional jobs in order to balance out their finances.
Now, two possible solutions come to mind – either the Asian tourists get a bit more educated and empathic and start leaving bigger tips for casino employees, or the casino venues start paying their staff more significant wages. Interestingly, the US is a country with rather high tip expectations, and customers who are already leaving considerable amount of money behind can't always be expected to carry the burden of financing their servers or dealers.
Be that as it may, earlier in December 2016 a Chinese airline company called Hainan Airlines initiated a series of first direct flights between Las Vegas and Beijing, thus Sin City began to focus on new waves of tourists coming from the Orient. Different cultural values are usually a good thing, something that makes us broaden our views, but in this case it may face a certain number of casino workers with a bitter predicament.
YOU MIGHT BE ALSO BE INTERESTED IN THESE:
LATEST NEWS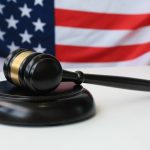 New Jersey Gambling License Renewal Deadline Approaching [...]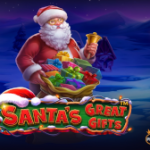 Get Ready for Christmas With Santas Great Gifts by Pragmatic Play [...]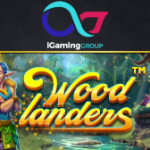 Explore a Fairy Forest in the Woodlanders Slot by Betsoft [...]
POPULAR PAGES VISITED BY OUR READERS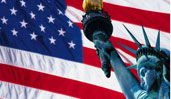 BEST US CASINOS
BACK TO TOP