Gambling News
Codeta Announces New Live Dealer Feature
- May 14, 2018 By Oliver Young -
These past few months have been very interesting in terms of new gambling company collaborations and new feature introductions. Namely, Codeta, a well-established live dealer platform provider has been the last one to announce a brand-new feature that is expected to revolutionize live dealer games.
Online players can expect a lot from the company as they promise creative products that are always focused on providing a more engaging and entertaining playing experience. Codeta's announced feature will be released under the name Skill Score; it focuses on evaluating players based on their performance over time and compares it to the performance of other customers. This is something that has never been done before and it's expected to introduce a whole new aspect of live dealer gambling.
Meet Codeta's Skill Score
Many experts consider Codeta to be a pioneer when it comes to live dealer gambling. They have been proven correct by the company's latest move i.e. the announcement of the Skill Score live dealer feature. This feature will be created so it can evaluate players' performance over time as well as to keep a leaderboard of these skill scores. In other words, with the Skill Score feature, players will be ranked in accordance with their table game playing skills.
According to what Codeta has so far revealed regarding the feature, two factors would affect the Skill Score. The first factor is winning big and simply named big wins. This will be calculated considering payout ratios. The second factor is winning over time i.e. dedicated wins. These types of wins will be determined considering the ratio of wins and losses. Thanks to this approach, the Skill Score feature will be able to quickly compare the playing skills of players, regardless the size of the wagered bet.
Naturally, players will be able to improve their Skill Score rating by balancing the two factors as well as by using the tips and guides provided by Codeta. After all, according to the company, the reason for creating Skill Score is to provide customers with tools to improve their playing performance regardless whether they compete against other players or play alone.
Top Players Will be Rewarded
As it was revealed by the company, Codeta plans to launch thrilling tournaments and bonuses based on the new feature. Namely, players with top rankings on the Skill Score will be eligible for generous prizes and surprises motivating them to keep up the good performance.
On behalf on Codeta and regarding the Skill Score feature commented Edward Ihre, chairman and co-founder of the company. He pointed out that "skill development" was a big part of why consumers take part in live dealer games, while Skill Score enabled them to "keep track of their progress" as they compete with other players.
Moreover, he mentioned that the new feature made it possible for them to engage their players as well as communicate with them. Ihre provided an example of why Skill Score is a good feature; namely, in case someone was good at blackjack, but bad at roulette the company could send them guides and tutorials to help them improve their roulette performance.
YOU MIGHT BE ALSO BE INTERESTED IN THESE:
LATEST NEWS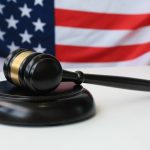 New Jersey Gambling License Renewal Deadline Approaching [...]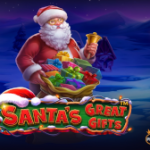 Get Ready for Christmas With Santas Great Gifts by Pragmatic Play [...]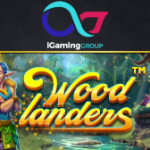 Explore a Fairy Forest in the Woodlanders Slot by Betsoft [...]
POPULAR PAGES VISITED BY OUR READERS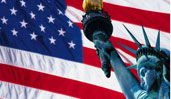 BEST US CASINOS
BACK TO TOP