Gambling News
Czech Lawmakers to Raise Gambling Taxes
- October 28, 2015 By Oliver Young -
On Tuesday, October 27 2015, Czech lawmakers from the lower house approved the bill that suggests raising the gambling taxes in the country. In particular, the bill recommends increasing the tax on winnings from slot machines, sports betting and lotteries. The bill will have effect from 2016.
Legislators in Czech Republic were told that its residents spent $5.63 billion (138 billion Czech crowns) or approximately 3.5% of GDP on gambling last year. More than a half of the players gambled on mechanical and video slots.
The bill, however, must pass two more readings by the lower house as well as the upper chamber of parliament before the president signs it and it becomes law. Having in mind the big support of the coalition government, the bill seems highly likely to become law next year.
According to reports, the bill would increase the tax on winnings from slot machines to 28% as well as the tax on lottery and sports betting winnings from 20% to 23%. It also suggests an extra daily tax on each slot game which would increase from 55 to 80 Czech crowns.
Babiš Criticized for His Absence from Gambling Tax Debate
The absence of Finance Minister Andrej Babiš was greatly criticized by the opposition. He missed the lower house session and didn't debate his proposal to raise gambling taxation in this European country. Babiš was only one of the several prime ministers missing from the Chamber of Deputies on the day of the state holiday marking the anniversary of the foundation of Czechoslovakia.
Local media report that the ANO chief told Czech Television that the debate on increasing gambling taxation wouldn't have taken place if Miroslav Kalousek of TOP 09 hadn't previously delayed his vote on the subject by giving a long speech in the lower house.
Lifting the Ban on Foreign Gambling Operators
Last year in October the deputy Finance Minster in Czech Republic confirmed that the country would introduce a bill that would allow foreign operators to offer their gambling services to Czech residents. He also hopes to have the bill passed into law by 2016.
According to this bill, only licensed and regulated foreign gambling operators are allowed to accept wagers from people within the borders of Czech Republic. Previously, only operators that were running offline gambling shops in the country were allowed to accept Czech players. However, big foreign gambling giants where not satisfied with this due to the fact that offline operations entail excessive costs.
This bill also suggests measures to regulate fixed odds betting terminals across the country. If it becomes law, customs administration will be responsible for accepting gambling machines rather than the Finance Ministry. In addition, municipalities will be given the power to decide which operators to accept on their territory and which ones to ban.
YOU MIGHT BE ALSO BE INTERESTED IN THESE:
LATEST NEWS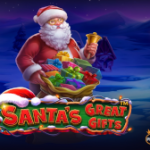 Get Ready for Christmas With Santas Great Gifts by Pragmatic Play [...]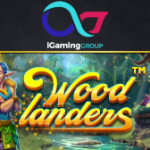 Explore a Fairy Forest in the Woodlanders Slot by Betsoft [...]
NetEnt Launches Superstars Slot With Crossover Characters [...]
POPULAR PAGES VISITED BY OUR READERS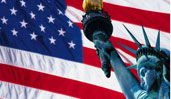 BEST US CASINOS
BACK TO TOP