Gambling News
FBI Agents Pose as Cable Guys to Catch Gamblers in Las Vegas Hotel
- October 30, 2014 By Nemanja L. -
United States federal agents utilised a number of secretive techniques in an attempt to break alleged illegal betting operation inside a Las Vegas hotel, Associated Press has revealed.
The FBI agents believed an illegal betting ring was operating inside a Las Vegas hotel having been tipped off by one of the hotel staff and they in turn went the extra mile to try and collect the evidence of any wrongdoing.
Despite failing to obtain a search warrant from U.S. attorney, Kimberly Frayn, the agents switched off internet access to three luxury villas before acting as repairmen to get inside the premises.
Lawyers for four of eight suspects have now filed a motion to dismiss the evidence obtain this way and they have a very good chance of winning the case with the FBI officials failing to get consent to search the villas.
The eight men charged in the gambling case caught the eye of the authorities back in June as an electrical engineer working for the hotel informed security staff that one of the hotel villas was being used to set up an illegal betting operation.
Few days later, FBI agents turned off internet access to two suites at different times and eventually managed to gain access to the rooms, posing as cable guys and recorded a video inside that was later used to obtain an arrest warrant.
Evidence Unlikely to Hold Up in Court
However, it appears that all the hard work will prove in vain given that both defence lawyer Thomas Goldstein and former federal prosecutor Mark Rasch do not believe the evidence will stand in court.
Said gambling case has seen Wei Seng Phua, his son Darren Wai Kit Phua, Seng Chen Yong, Wai Kin Yong and four other men arrested in July after their villas were raided by the police.
They now face charges of operating an illegal gambling business, transmission of wagering information and aiding and abetting, but none of them has admitted to any wrongdoing.
Wei Seng Phua, believed to be the ring leader, had been arrested in Macau on 18 June and he is thought to be one of the leaders of Chinese organised crime group called 14k Triad.
YOU MIGHT BE ALSO BE INTERESTED IN THESE:
LATEST NEWS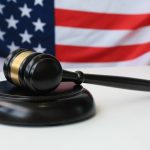 New Jersey Gambling License Renewal Deadline Approaching [...]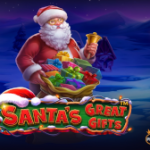 Get Ready for Christmas With Santas Great Gifts by Pragmatic Play [...]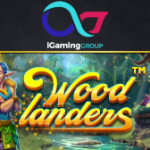 Explore a Fairy Forest in the Woodlanders Slot by Betsoft [...]
POPULAR PAGES VISITED BY OUR READERS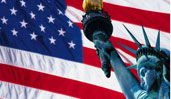 BEST US CASINOS
BACK TO TOP