Gambling News
Finance Controller Spends £500,000 on Online Gambling
- September 23, 2015 By Nemanja L. -
A finance controller from England has lifted the lid on his secret life that left his family in huge debt as he spent over £500,000 to fund his gambling habit.
David Bradford was jailed last year for conning his employer of more than £50,000 that he used to gamble online, mostly playing slot machines.
Mr Bradford Would Spend £30k a Year
The 59-year-old, who is now out of prison on licence, was spending over £30,000 per year, but somehow managed to keep his gambling addiction secret from his wife and three children.
Bradford gambled for some 30 years and despite always chasing big wins, he claims he never once received a bumper payout. And with the man from Waterthorpe, Sheffield earning £71,000 a year, it was all too easy for him to get extra cash using credit cards, bank loans and payday loans.
"The terrifying thing is that you can spend £100 every 20 seconds, £300 a minute and £18,000 an hour. It's almost unrestricted," Bradford said.
"I knew one man who'd been gambling from the age of 12, who every week, spent a whole week's wages in one hour."
He Stole Over £50k from his Employers 
Working as a finance controller for a Welsh company, Mr Bradford kept stealing money from his employers by persuading them to pay him more than they were supposed to.
While he had been required to send an invoice every four weeks, the 59-year-old would send his invoices every two or three weeks, thus securing extra cash for his gambling habit.
Bradford did this for 18 months before his boss finally noticed what was going on and the company eventually notified the police of his wrongdoings.
His family has absolutely no idea what was going on even after Mr Bradford was jailed and they were only informed of the situation by his solicitor and newspaper reports.
The finance controller, who also worked as a school governor, re-mortgaged a family home, meaning that the house that cost £30,000 now has a mortgage of £302,000.
Mr Bradford regrets for everything he has done and now wants to ensure other gambling addicts get help before they get into bigger problems.
He is one of many that wants to see the limit on the amount you can spend playing fixed odds betting machines lowered from £100 to £2.
Mr Bradford served eight months of a two-year sentence in Altcourse Prison in Liverpool and it was there that he received help for his gambling problem. And while he has been told he is no longer a gambling addict, the man is wary of taking up gambling all over again.
If you, too, need help with a gambling problem, make sure to visit GambleAware website.
YOU MIGHT BE ALSO BE INTERESTED IN THESE:
LATEST NEWS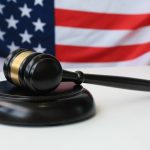 New Jersey Gambling License Renewal Deadline Approaching [...]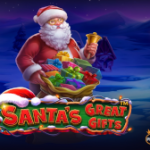 Get Ready for Christmas With Santas Great Gifts by Pragmatic Play [...]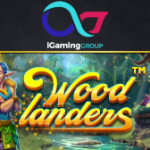 Explore a Fairy Forest in the Woodlanders Slot by Betsoft [...]
POPULAR PAGES VISITED BY OUR READERS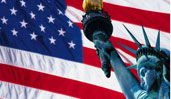 BEST US CASINOS
BACK TO TOP