Gambling News
Finance Manager Stole AU$7 Million to Fund Gambling Addiction
- January 19, 2015 By Oliver Young -
A finance manager from Sidney who was reported to have stolen more than AU$7 million from his company to satisfy his gambling addiction has finally run out of luck.
Jason Graham Boatwright, the finance manager of ePay online payment service, has been finally arrested in Los Angeles after a three- year manhunt. He was then returned to Sidney where he is going to face nine charges of fraud for stealing more than AU$7 million, reports Sydney Morning Herald. Apparently, he used some of the stolen money to fund his gambling addiction.
The Manhunt
It took a couple of mouse clicks for 38 year-old Jason Graham Boatwright to steal more than AU$7 million from his company ePay and further more clicks to gamble most of it away, reports say. His manhunt took three years and was carried out in a join operation between the FBI, NSW Police and US Secret Service. Jason Graham Boatwright is also wanted in the UK for allegedly defrauding Red Bull while he had been working for the company in London.
Boatwright is now in jail and has been refused bail. His trial will start at the end of January 2015.
Stealing Money to Gamble Online
According to court documents in the AU case, it is believed that Boatwright spend at least AU$5 million of the money he had stolen in 2011 at Centrebet, an Australian online gambling site, which also assisted in the investigation.
Boatwright was put in charge of the financial sector of ePay in February 2011. Within a couple of days he started stealing money from the company by writing three checks with a value of $138,475.
He then transferred the checks into his personal bank account without being detected. Encouraged by this success, he then allegedly deposited an additional AU$9,865 from the payroll system of ePay into his bank account.
But things didn't stop here. Boatwright continued by initiating five more fraudulent e- transfers to his personal bank account, three of which were disguised as online payments to suppliers of the company. The total amount transferred is exactly $7,120,769.
Investigators followed the money trail and discovered that AU$5 million of the money he had stolen were deposited from Boatwright's bank account to the AU online sports betting site Centrebet via 86 debit cards. Boatwright managed to gamble this money away between June and November 2011.
Furthermore, investigators say that Boatwright transferred an additional AU$300,000 from his bank account to Sheldon Adelson's Venetian Hotel in Las Vegas and then booked a flight from Australia. In Las Vegas he made six more money transfers or AU$310,000 in total all from Venetian Hotel.
After three years of multi-agency investigation, the police finally caught up with Jason Graham Boatwright. The manhunt resulted in his arrest and return to Sidney, Australia to face the results of his actions.
YOU MIGHT BE ALSO BE INTERESTED IN THESE:
LATEST NEWS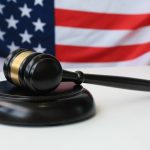 New Jersey Gambling License Renewal Deadline Approaching [...]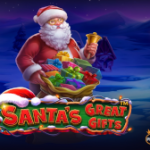 Get Ready for Christmas With Santas Great Gifts by Pragmatic Play [...]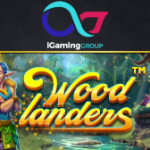 Explore a Fairy Forest in the Woodlanders Slot by Betsoft [...]
POPULAR PAGES VISITED BY OUR READERS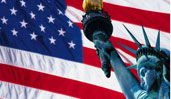 BEST US CASINOS
BACK TO TOP