Gambling News
Former Craps Dealer Says He Didn't Scam Bellagio Casino
- October 7, 2015 By Oliver Young -
According to reports, a former Craps dealer and his brother-in-law pleaded not guilty for scamming Las Vegas' Bellagio Casino out of over one million dollars in phantom craps bets over a two-year period.
Yesterday the District Court Judge of Clark County Valerie Adair set bails for the two men. The mastermind behind the scheme and former employee at Bellagio Mark Branco got a $160,000 bail, while his brother and accomplice Jeffrey Martin got a $125,000 bail. The former is allowed to come up with the money out of jail. The judge also gave the men two weeks to gather the money and the case will continue on October 20, 2015.
Judge Valerie Adair also withdrew an arrest warrant that was issued for Anthony Granito, a co-defendant, after his lawyer said that he is undergoing heart surgery. The court date of Granito was reset to November 3, 2015.
Co-defendant James Cooper Junior, who is also a former Craps dealer, is currently cooperating with the police and authorities and tomorrow he is going to plead guilty to one felony charge. He is also going to testify against the others. The other 55 charges against Cooper will be dropped and he could spend between one and five years in prison.
The Investigation
The case was reviewed by agents of fraud control at Bellagio's parent company MGM Resorts International as well as by industry regulators. According to the deputy chief of the Nevada State Gaming Control Board, James Taylor, they spends many days reviewing the videos from the security cameras, watching the men gambling, checking their banking accounts and questioning witnesses and work colleagues.
The deputy chief said that Branco and Cooper would accept the bets from Granito and Martin after the roll of the dice was known. They would also set bets aside and then pay them out regardless if the bets are won or not.
Dennis Myron Leavitt, the defense lawyer who wants to determine who much money was legitimately won, said that his client Anthony Granito sometimes paid out less money to players.
Odds of Winning As Much As They Won Is 452 Billion to 1
MGM statistician Zachary Levine said that the odds of the convicted men winning as much as they had won are approximately 452 billion to one. He added that during this two year' period the game play of the two men was so out of line with the actual numbers that it is no way that they could have being playing fair. "Some players at Bellagio have had some pretty big wins in Craps on pretty high bets and I'm not saying that winning is impossible. However, nobody has won so much to this level," added Levine. Martin and Granito would have lost $712,029 but instead they got richer by $1,086,400.
YOU MIGHT BE ALSO BE INTERESTED IN THESE:
LATEST NEWS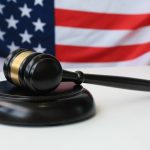 New Jersey Gambling License Renewal Deadline Approaching [...]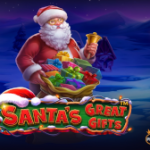 Get Ready for Christmas With Santas Great Gifts by Pragmatic Play [...]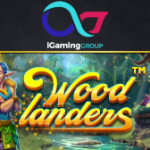 Explore a Fairy Forest in the Woodlanders Slot by Betsoft [...]
POPULAR PAGES VISITED BY OUR READERS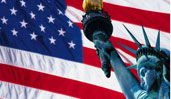 BEST US CASINOS
BACK TO TOP