Gambling News
Former VIP Host at Maryland Live! Casino Stole a List of High Rollers
- August 27, 2014 By Oliver Young -
Helena Wong used to work as a VIP Host at Maryland Live! Casino from January, 2014, to June, 2014. After six months spent at Maryland Live!, she resigned and stayed out of the picture until August, 2014, when she tried to steal Maryland Live! Casino most valuable players.
"Helena Wong, a former VIP Casino Host at Maryland Live!, who now works as the Multicultural Executive Host at Maryland Live!'s principal competitor, CBAC Gaming, LLC, d/b/a Horhse Baltimore Casino ("Horseshoe"), misappropriated sensitive confidential and proprietary information from Maryland Live! while employed there, including, but not limited to, a list containing the names and cotact information of Maryland Live!'s most valuable customers," is written in the complaint by Maryland Live!.
The casino management was happy when the court granted the request and helped them to prevent Helena from doing more damage to Maryland Live!. Wong is now not allowed to further use the list of High Rollers and she is expected to appear for a hearing on Friday.
She Knew Her Actions Were Against the Law
It is not known whether Wong has been planning this even before she got the job at Maryland Live!, however, according to the documents sent to the court, she was definitely aware of her unlawful actions. As Maryland Live! wrote in the complaint, Helena Wong used the contact information of at least 1,000 high-spending customers in order to write them an e-mail with the intention to lure them to visit the new Horseshoe Casino.
In the first e-mail sent on 20th of August, she was inviting the Maryland Live!'s regular players to the grand opening of the Horseshoe Casino. Furthermore, she offered to set up tables and organize a visit for those who are interested in seeing the property and gamble at Horseshoe.
Maybe she wouldn't be in such a trouble if she didn't send the second e-mail the very next day. "This is a confidential e-mail between us," is the last line of her second message sent to the High Rollers after she asked them not to show the previous e-mail to any of Maryland Live!'s employees.
This is a Damage That Cannot be Repaired
The stealing of more than 1,000 high-spending players' information for Maryland Live! Casino is an "irreparable harm" and the casino's representatives said that this could cost them at least $75,000. Some of the damages listed in the complaint include actual losses and attorneys' fees.
There is no information if Horseshoe Casino has anything to do with Wong's actions and the casino is not included in the lawsuit. However, people can only wonder if this is one of the strategies among the casinos to beat the competition and attract more customers.
YOU MIGHT BE ALSO BE INTERESTED IN THESE:
LATEST NEWS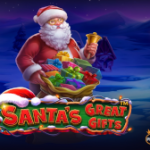 Get Ready for Christmas With Santas Great Gifts by Pragmatic Play [...]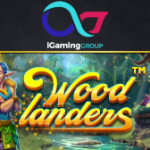 Explore a Fairy Forest in the Woodlanders Slot by Betsoft [...]
NetEnt Launches Superstars Slot With Crossover Characters [...]
POPULAR PAGES VISITED BY OUR READERS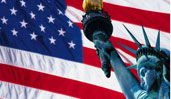 BEST US CASINOS
BACK TO TOP