Gambling News
GambleAware Supports a Ban on Credit Card Gambling
- January 24, 2018 By Oliver Young -
There have been quite a few legal initiatives in the UK in the past few years. Considering that the rules and regulations in this country are quite liberal, it is not surprising that most of these initiatives were aimed at introducing restrictions or tightening the existing rules. The UK Gambling Commission has been quite active, especially after it published its three-year strategy. But, the Commission isn't alone in its efforts.
Namely, the Labour Party has recently changed its attitude towards gambling and now advocates a much tighter approach and suggests enforcement of rules that would make operators comply in order to tackle what they perceive to be serious issues, such as problem gambling and protection of minors. The Government is also keen to respond to the demands and its long-awaited decision on FOBTs will most likely be announced soon. It is likely that the limit will be decreased to £2.
A 1% Problem Gambling Levy on Revenues Proposed
One of the most recent recommendations is the introduction of a new levy on operators that will go towards tackling addiction. Also, there is a call for a credit card ban, which would mean that punters will no longer be available to fund their casino accounts from their credit cards. These proposals were submitted within a Government consultation. One of the main reasons why such a proposal was put forward is the fact that about 430,000 people have a gambling problem.
While the call for the FOBTs maximum bet limit to be slashed attracted a lot of attention, the other proposals were also carefully discussed. A study shows that England currently spends £133 per person on treatment and education when it comes to problem gambling, compared to £385 spent on alcohol misuse and £377 on fight drug addiction. If a 1% levy is introduced, then as much as £135 million will be collected, money that will be used to fund problem gambling prevention and education.
Currently, operators only contribute with 0.1% of their revenue, but even that is done on a voluntary basis and according GambleAware, many companies fail to invest even that.
Another Call for FOBTs to be Limited to £2
GambleAware's Chief, Mr Marc Etches said that the charity managed to treat only less than 9,000 people last year, which is 2% of the total number of problem gamblers. Etches also added that measures have to be taken, because in addition to the 430,000 problem gamblers, there are two million people who are in a risk of developing an addiction.
The charity supports the idea of a credit card ban, since they believe that this will prevent people from spending money they do not own, which is one of the first clear sings of problematic behaviour. GambleAware also supports the reduction of the FOBT maximum limits, despite the fact that bookmakers are complaining.
The Labour Deputy again called on the Government to introduce a £2 maximum state limit, adding that anything else would be a capitulation to the interests of the big gambling operators. He feels that FOBTs addiction has devastated communities and families and that the problem has to be addressed. The Labour Party feels that the struggle against problem gambling must include a series of additional measures.
YOU MIGHT BE ALSO BE INTERESTED IN THESE:
LATEST NEWS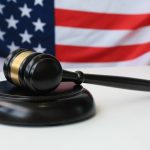 New Jersey Gambling License Renewal Deadline Approaching [...]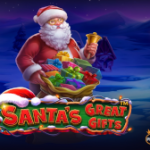 Get Ready for Christmas With Santas Great Gifts by Pragmatic Play [...]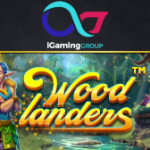 Explore a Fairy Forest in the Woodlanders Slot by Betsoft [...]
POPULAR PAGES VISITED BY OUR READERS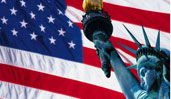 BEST US CASINOS
BACK TO TOP