Gambling News
Gambling Expert Says Millennials Have Different Entertainment Requirements
- May 11, 2016 By Oliver Young -
According to a gaming pro, millennials in the gambling industry are different. In other words, they have different entertainment requirements when it comes to land based and online casino gambling and operators must recognize this and rethink about their game offers and traditional marketing tools.
The person behind this statement is Adam Sellke, the founder and CEO of Evolve Labs. The company creates and provides products and platforms that would help players connect and play video games. It has approximately 2 million customers worldwide, which says a lot about its familiarity and knowledge in the field.
Conventional Wisdom Tackled
In his article Sellke tackles the conventional wisdom that millennials still want to gamble saying that it's not necessary true. Instead, the preferences are somewhat different and distinct. He claims that some brick and mortar casino operators have already picked up on this and numbers show decline in revenue.
Furthermore, Sellke points out that in the 90s 58% of the revenue in Las Vegas came from gambling. Two years ago it was just 37%. He also suggests that operators should consider a new model of engagement and entertainment based on what millennials want and value. Moreover, he argues that millennial gambling is not entirely about gambling. It also has nothing to do with casinos. He says it's more about eSports and skill based competition.
Sellke continues by saying in his article that millennials are the biggest living generation in the United States and that their typical values provided by eSports events are around cooperation, transparency, flexibility and balance, instant gratification and advancement.
Evolve or Suffer the Consequences
The gaming expert also talks about the typical business reaction to the new defining it as Ignore, Kill or Control. He takes the music industry as an example where download music prevailed over physical CDs. He points to the parties that didn't respond to the changes nor embraced the new until Apple showed them how they can earn from the digital music with the launch of the iTunes, which proved to be an instant success with the selling of 500 million songs in the initial two years.
In his opinion the lesion is to evolve to the changes or suffer the consequences. Change is inevitable and so is the trend towards advancement, transparency, flexibility, instant gratification and cooperation. Sellke believes that instead of suing innovators or turning casino table games and slots into mobile apps, gambling operators should embrace eSports and run with it. He also suggests that sponsoring such an event is a good start and it would catch eyes and draw traffic.
Lastly, Sellke says that it's a high time for operators to be creative and make the right action. Because if not, they would miss what drives the behavior of millennials and would undermine the objectives of an operator and alienate their largest base of potential customers. "Make sure it's right and you will be around for the generation Z," he finishes.
YOU MIGHT BE ALSO BE INTERESTED IN THESE:
LATEST NEWS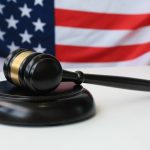 New Jersey Gambling License Renewal Deadline Approaching [...]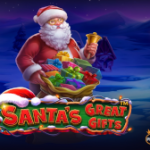 Get Ready for Christmas With Santas Great Gifts by Pragmatic Play [...]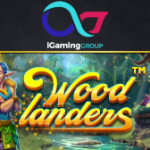 Explore a Fairy Forest in the Woodlanders Slot by Betsoft [...]
POPULAR PAGES VISITED BY OUR READERS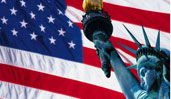 BEST US CASINOS
BACK TO TOP