Gambling News
Gambling Is Now Legal in Ukraine's Annexed Crimea
- July 23, 2014 By Oliver Young -
According to the RAPSI, a Russian news agency, the president of Russia Vladimir Putin, has recently signed a decree authorizing and legalizing land based gambling in Crimea, an area on the Black Sea peninsula annexed from Ukraine due to political and activist interventions on behalf of Russia earlier this year.
"The decree covers certain areas within Crimea and Kuban where legal land gambling will apparently take place. The territory will now join the other four areas in Russia where gambling is legal."
As of 2009, Russia banned gambling nationwide, with the exception of four territories where gambling is legal, namely the Kaliningrad region, Vladivostok, Krasnodar and Altai. As of this writing, there is only one gambling resort situated on the border of Krasnodar Territory and the Rostov region.
Previous Rumors
Earlier this year, the Bloomberg website reported that some Russian officials were considering legalizing land based gambling in Crimea and allowing hotels and casinos to be built on particular areas of the Ukraine's annexed territory. Reportedly, a meeting took place on March 21, 2014 between the officials and Dmitry Kozak, the Deputy Prime Minister. The Russian ministers of finance, economy and regional development were assigned the task to make a plan for a gambling project that includes details about the expected revenue and spending by mid-April. Nothing was reported on the subject until a day ago when RAPSI reported that gambling in Crimea is now legal.
Apparently the main reason for the gambling legalization in Crimea is that fact that Russia is planning to make the annexed territory less dependent on the state's budget. In a TV interview, according to Minister Anton Siluanov, Crimea has a deficit of about $1.5 billion or 55 billion rubles this year and Russia is planning to cover the entire amount. The data of the Russian Finance Ministry reveals that the state has a budget of over 30.5 billion rubles comprising an economic output of 0.3% in the first two months of 2014.
The Bloomberg website, basing its report on two people with direct knowledge of the gambling project, reported that Russia was planning to use $2.8 billion of its emergency budget to cover the economic drawback of Crimea and Sevastopol, a port city. Apparently the gambling areas in Crimea would become part of an economical zone in which gambling operators would be taxed.
Earlier this year Vladimir Putin rejected the project to make Sochi a gambling area in order to make quick profit. He pointed that the area needs to remain a family resort.
What Will Happen Next
Before becoming part of Russia, gambling in Crimea was illegal. Regional officials are now left to decide on gambling locations and development limits. There are also rumors that investors would give money to build a Las Vegas style gambling development to be situated in the resort area on the subtropical southern shore close to Yalta and Alushta.
YOU MIGHT BE ALSO BE INTERESTED IN THESE:
LATEST NEWS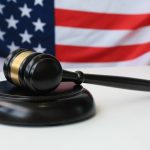 New Jersey Gambling License Renewal Deadline Approaching [...]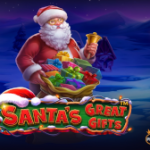 Get Ready for Christmas With Santas Great Gifts by Pragmatic Play [...]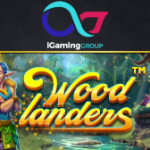 Explore a Fairy Forest in the Woodlanders Slot by Betsoft [...]
POPULAR PAGES VISITED BY OUR READERS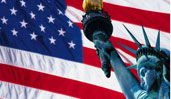 BEST US CASINOS
BACK TO TOP