Gambling News
Gambling Operators in Russia Struggling to Adapt to New Online Requirements
- March 23, 2016 By Oliver Young -
Not only they have recently posted a serious decline in profit, but online bookmakers in Russia are also making slow progress towards meeting the newly set requirements related to payments.
The independent regulatory body Bookmakers SRO told media this week that the JSC KIWI-Bank based in Moscow will be handling all online betting payments based on the TSUPIS system. The bank is part of the Qiwi Group which manages more than 175,000 online banking terminals throughout Russia.
TSUPIS was introduced by the Russian government in order to respond to the new sports betting license regime by tracking online transactions to and from betting operators in the country. However, the implementation was a bit delayed because of the rivalry between SROs and worries that some bookmakers would have to pay higher fees than others.
In particular, last month First SRO chose Mobilnaya karta as its TSUPIS platform. However, the president Oleg Zhuravsky is also the founder of both First PRO betting operator and Mobilnaya karta. Therefore, some spots betting operators quit from First SRO and joined Bookmakers SRO. The president denied that he favors Mobilnaya karta more and pointed out that all members of First PRO will be obliged to pay the same one percent commission. Nevertheless, Bookmakers SRO chairman Nikolai Oganezov, who chose JSC KIWI-Bank, mused on the subject that both SROs TSUPIS platforms will soon be under the government control.
Liga Stavok Started Registering Bettors Under its TSUPIS system
Liga Stavok, the first company to get the new Russian online sports betting license has already stated registering bettors under its TSUPIS system. This requires from customers to open an account with the website, then open an account with TSUPIS and afterwards to physically show a passport at a retail shop run by Liga Stavok. The company confirmed that people have been registering at its locations in St. Petersburg. Moreover, the operator is expanding to other cities in Russia such as Ufa, Moscow, Chelyabinsk and Yekaterinburg with other cities to be added in the near future.
The requirement to physically present a passport causes dilemma among off shore online poker operators as they hope that Russia will soon authorize this gambling activity.
Russian Bookies Must Contribute to Sports Betting
In other news related to Russia bookmakers, the government confirmed that under the amendments of the Physical Culture and Sports laws sports betting operators must give 5 percent of their revenue back to the Russian sports federations.
They will also have to pay a min of $44,000 or RUB3 million per quarter, while the entire min payment per quarter must be RUB15 million. This puts operators under the hook as they must make an annual contribution of approximately RUB60 million or $888,000.
YOU MIGHT BE ALSO BE INTERESTED IN THESE:
LATEST NEWS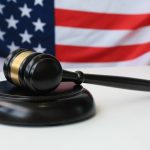 New Jersey Gambling License Renewal Deadline Approaching [...]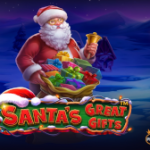 Get Ready for Christmas With Santas Great Gifts by Pragmatic Play [...]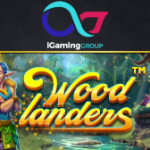 Explore a Fairy Forest in the Woodlanders Slot by Betsoft [...]
POPULAR PAGES VISITED BY OUR READERS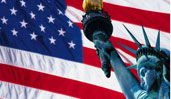 BEST US CASINOS
BACK TO TOP