Gambling News
Gaming Lobby Debates Lynch as Obama's Pick for Attorney General
- January 28, 2015 By Oliver Young -
The American Gaming Association, the gaming industry Capitol Hill's leading lobby group, is entering the debate over President Obama's decision to pick Loretta Lynch as the new Attorney General. The group is constantly trying to pass a federal crackdown on illegal gambling and its highest priority is protection of the fast growing gaming industry in the United States.
Geoff Freeman, who is the AGA's president, wrote a letter to the members of the Senate Judiciary Committee urging them to ensure that the next attorney general would take very seriously the problem of illegal gambling activities across the USA.
Loretta Lynch was nominated by the President Barak Obama to replace Eric Holder, who is stepping down. The long-time Attorney General Holder will leave the place to Lynch who is currently a New York federal prosecutor. The hearings for Lynch's confirmation are expected to start this Wednesday and it is not sure whether she will get the confirmation in the Senate, which is controlled by the Republicans.
According To the AGA the Current Law Is Failing
The American Gaming Association believes that the current law is failing to protect the market. The one to give this statement was Chris Moyer who is the association's spokesperson. He also added that the group was not advocating for legislation yet, but he pointed out that the gaming market is huge and changes are needed as soon as possible.
One of the biggest problems in the USA is the sports betting which is only allowed to a limited extent in several states and fully legalized in Nevada. Adam Silver, the NBA Commissioner, has already called for legalizing sports betting across the country, whereas the AGA is still not sure whether the group should ask for legalization or stronger enforcement.
With the Super Bowl on the doorsteps, the association was busy highlighting the concerns it has about the status of illegal sports betting. According to their information, lots of people will place illegal bets whose total amount could be $3.8 billion, which is much higher than the expected Nevada's legal betting of "only" $100 million.
The Association Has Pulled Its Support for Online Gambling
All of these actions by the AGA are part of its aggressive campaign to change people's negative views on the gambling impact on the society. However, the group disappointed many online players when it announced withdrawing its official endorsement for online gambling.
In May, 2014, it was the group's chief executive Geoff Freeman who said that online gambling was an issue which couldn't be led on by the association. As one of the reasons for their decision was the disagreement among major casinos such as MGM and Caesars which are advocates for legalisation and Las Vegas Sands, the biggest enemy of internet gaming.
Before pulling its support for legalisation of online casinos in the USA, the AGA had submitted a written testimony to the US Congress in favour of iGaming. One of the strongest arguments then presented by the group was that "online gaming is here to stay."
YOU MIGHT BE ALSO BE INTERESTED IN THESE:
LATEST NEWS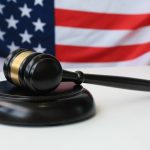 New Jersey Gambling License Renewal Deadline Approaching [...]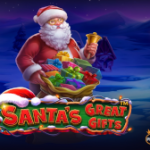 Get Ready for Christmas With Santas Great Gifts by Pragmatic Play [...]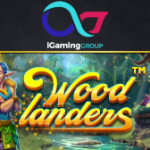 Explore a Fairy Forest in the Woodlanders Slot by Betsoft [...]
POPULAR PAGES VISITED BY OUR READERS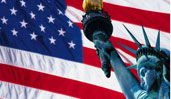 BEST US CASINOS
BACK TO TOP