Gambling News
Google and Apple Discover Hundreds of Disguised Gambling Apps and Purge Them
- September 30, 2019 By Oliver Young -
The researching company Trend Micro announced that they have discovered hundreds of "chameleon" apps on Google Play and iOS App Store, which were consequently purged by the giants. These apps were posing as non-gambling apps at first, and when customers downloaded them, they revealed their real faces.
Google and Apple Get Rid of Hundreds of Apps
There are legit Mac online casinos you can join, which transparently present that they are mobile casinos, regulated and licensed to offer casino games to you. But as it turns out, there were also casinos that presented themselves as non-gambling sites, to later show their real faces.
Trend Micro, a researching company did a research and discovered that hundreds of apps available on Google Play and iOS managed to trick the two giant into thinking that they were non-gambling apps. In fact, they were sites masquerading as sites for far less controversial things, like travelling, weather or fashion.
These were Asian-facing gambling apps that disguised themselves to go around the restrictions imposed by Google and Apple app marketplaces. The most incredible fact was that these sites managed to rank to Apple's top 100 sites, rated over 100k times, even though the descriptions they had were inconsistent with the content they offered. And since they only started appearing in August on Google, they had lower rankings there.
Initially, these apps displayed content which was consistent with their descriptions, but as soon as they had tricked Google and Apple watchdogs and customers had downloaded the app, they would eventually reveal their true colours, thanks to the designers' use of application programming interface that allowed the apps to do that. Beyond their shape-shifting ability, there was no evidence that these apps contained malware.
The most controversial part of the entire story was that these were all apps focused on Asian markets, where gambling is, actually, strictly prohibited, and still, one app has been rated 440k times on China's iOS App Store.
The Giants' Restrictions on Gambling-Related Apps
Back in 2013, Google had restricted all real-money gambling-related apps from Google Play. However, in July 2017, it had announced to start accepting them again. Betting and gambling apps became available on Google Play around August, the same year.
As for Apple, it has been shutting down apps related to gambling activities, even fake money kind of gambling, in its iOS Apple Store for years, but recently, it had relaxed the restriction. It gave gambling companies a chance to create native apps, not wrapped in HTML5 code, to provide customers with a curated and secure experience that they would expect to get on the App Store.
Both companies have, though, proven to be willing to purge gambling apps before, especially in Asian markets, so it came as no surprise that they had purged these as well. They showed that they would purge any ambiguous app rather than risk being shut out from the global marketplace, especially in the increasingly important segment that they currently rule.
YOU MIGHT BE ALSO BE INTERESTED IN THESE:
LATEST NEWS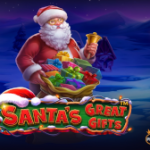 Get Ready for Christmas With Santas Great Gifts by Pragmatic Play [...]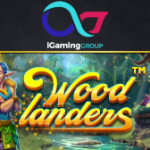 Explore a Fairy Forest in the Woodlanders Slot by Betsoft [...]
NetEnt Launches Superstars Slot With Crossover Characters [...]
POPULAR PAGES VISITED BY OUR READERS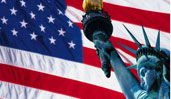 BEST US CASINOS
BACK TO TOP