Gambling News
GVC Holdings to Donate Its Sponsorship Assets to GambleAware to Promote Safer Gambling
- August 5, 2019 By Oliver Young -
In 2017, GVC Holdings offered £4 billion to acquire Ladbrokes Coral, and the following year, on 28th of March 2018, it completed the acquisition, becoming the biggest gaming and sports betting group in the world.
Considering its large online casino games and sports betting offerings, it is only natural that the company has quite the revenue. And, as it turns out, it never forgets those who are in need, suffering from gambling-related harms. GVC Holdings cares about problem gamblers, and that's why it has announced to give up on its sponsorship assets and donate them to GambleAware, to promote safer gambling.
GVC Holdings Promotes Safer Gambling
This is not the first time GVC Holdings has kept its word when it comes to its commitment to promote safer gambling. In fact, the group took many initiatives to make gambling better and safer for the UK players, compared to other major names in the industry. In May, when all other giants played poorly in donating funds to the charity, GVC Holdings contributed £1.46 million. While the industry as a whole failed to meet GambleAware's target funding, GVC Holdings did well, and it didn't go unnoticed.
And now, the industry's largest gambling and sports betting company announced to donate all of its sponsorship assets for the upcoming football season to GambleAware, to sponsor the Bet Regret campaign.
In fact, where the Ladbrokes logo would sat during the Scottish Professional Football League, on many of the assets including LED and static boards and interview boards, now the Bet Regret campaign will.
In order to encourage football fans, the billions of them, to control and moderate their betting behaviour, a total of 42 clubs will be donating to GambleAware. Burnley, Sunderland, Sheffield Wednesday, West Bromwich Albion and Sheffield United are just some of the English clubs that will have their gambling campaigns replaced with GambleAware's Bet Regret campaign.
Bet Regret, for those of you who don't know, is a campaign launched earlier this year targeted at all young people betting regularly on sport. The campaign focuses on raising awareness on three risky betting behaviours – betting whilst drunk or bored or chasing losses. 2 million young adults suffer from a gambling-related problem, 340,000 are already problem gamblers, and Bet Regret wants to ends this.
Statements by GVC Holdings and GambleAware
GVC Holdings' Director of Safer Gambling Patrick Kerr said that whilst the group wanted football fans to enjoy a bet, it recognized the importance of doing that in a responsible and safe way. The handing of the valuable inventory to the charity was a demonstration that GVC Holdings was committed to helping their customers bet in a responsible and safe way, and everyone at the company was looking forward to continuing to promote GambleAware's Bet Regret campaign in the future and increase awareness on safer gambling.
GambleAware's Chief Executive Officer Marc Etches said that they were delighted that GVC Holdings supported the Bet Regret campaign in that way. With the number of opportunities to bet and huge exposure to gambling-related messages that were so prevalent in football, it was incredibly important that fans thought twice about betting when bored, drunk or chasing losses.
YOU MIGHT BE ALSO BE INTERESTED IN THESE:
LATEST NEWS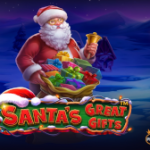 Get Ready for Christmas With Santas Great Gifts by Pragmatic Play [...]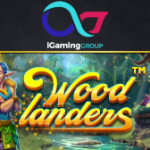 Explore a Fairy Forest in the Woodlanders Slot by Betsoft [...]
NetEnt Launches Superstars Slot With Crossover Characters [...]
POPULAR PAGES VISITED BY OUR READERS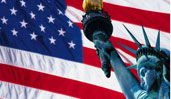 BEST US CASINOS
BACK TO TOP