Financial
Half a Billion Spent by UK Betting and Gambling Operators on TV Advertising since 2012
- July 18, 2016 By Oliver Young -
Statistics show that companies which offer casino gaming, sports betting, bingo and poker in the UK have spent about half a billion pounds sterling on television advertising since 2012. This seems like a lot of money, but figures show that the amount of money wagered by players on annual basis has increased significantly, so it turns out that all that advertising has achieved its purpose.
The figures show that amount on TV advertising rose by almost 46% per year in the period from 2012 until 2015. If add the lottery advertising figures, the results would be even more astonishing as the total amount then adds up to £631 million.
More than £51 Million Spent until June in 2016
Betting, casino, poker and bingo operators spent £118.5 million on advertising last year. It has been reported that betting and online casino gaming this year has increased, but some attributed that to the Euro 2016 which took place this summer in France. Since there is a large international football competition once in every two years, this doesn't seem to be a viable explanation. Some have been worried by this trend, like Labour MP for Swansea East Carolyn Harris, whereas others see it as a positive thing for the economy, provided that players gamble responsibly.
It seems that the advertising trend will continue in the future. By the end of May, operators have spent over £51 million on advertising and if they continue with this tempo the figure will grow to over £123 million by the end of the year. Moreover, due to the increased advertising in the period of the Euro 2016, the amount might actually be even higher. The Gambling Act that was enforced by Tony Blair's Labour government allowed casino, sports betting and poker operators to advertise via TV. Before that, only bingo and football pools advertising was allowed, and, of course, National Lottery Commercials.
The Number of TV ads Rose Sevenfold, Number of Complains Decreased
It should be noted that even though advertising is permitted, operators follow certain rules. The gaming industry on its own accord accepted a code which states that no advertising will be allowed before 9pm in order to protect kids, but there is an exception for major sporting events, like the European Championship.
The UK media regulatory body, Ofcom announced in 2013 that the amount of gambling related advertising spots on TV reached 1.4 million from a mere 234,000. Another study has not been conducted, but if we can judge by the amount of money they spend on advertising, it is clear that the trend continues.
Derek Webb, who is one of the campaigners for fairer gambling raised his concerns. He stated that the advertising might contribute to increasing the number of people who are addicted to gambling. He stated that the code accepted by operators isn't entirely effective, because bingo sites can advertise before 9pm, and some of these bingo sites are connected to casino or poker websites.
It should be noted that the number of complaints that have been filed on casino and betting operators has fallen from 1,152 in 2012 to 956 in 2015.
YOU MIGHT BE ALSO BE INTERESTED IN THESE:
LATEST NEWS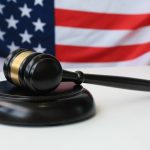 New Jersey Gambling License Renewal Deadline Approaching [...]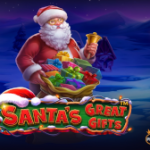 Get Ready for Christmas With Santas Great Gifts by Pragmatic Play [...]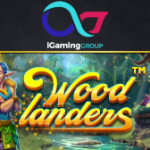 Explore a Fairy Forest in the Woodlanders Slot by Betsoft [...]
POPULAR PAGES VISITED BY OUR READERS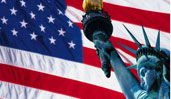 BEST US CASINOS
BACK TO TOP