Gambling News
Harvard Study Shows Online Casinos Less Addictive Than Thought
- August 19, 2014 By Nemanja L. -
General conception that online casinos are much more addictive than their land-based counterparts has proved to be unfounded, according to a research conducted by Harvard University students.
Many people believe that online gambling establishments are more accessible and therefore more likely to create problem gamblers than brick and mortar casinos, but this does not appear to be the case.
A research study conducted by the Harvard Medical School's Division on Addiction has failed to find evidence that online casinos are more addictive than any other type of gambling.
The survey included around 4,000 of players gambling online and one of the crucial findings reports that only some 1%-5% of players exhibited "intense gambling behaviour that far exceeded the rest of the sample".
Gambling addiction remains an important issue that a number of online gamers have been forced to combat, but the extensive research has shown that players are not spending as much time or money at online casinos as it was initially believed.
Online casinos continue to use different strategies in an attempt to attract new players and extend their customers base, but, even so, the number of problem gamblers playing at internet casino rooms has not soared.
Access to Increased Betting Opportunities Not Creating More Problem Gamblers
The 2011 study on pathological gambling, written by Howard Shaffer and Ryan Martin, found that frequency of problem gambling has remained relatively stable over the period of last 35 years in spite of the huge increase in the number of gambling opportunities.
A short-term increase in gambling activity usually occurs when new gambling opportunities are introduced into an area, only for the excitement to subside and return to normal levels in a short period of time.
The same goes for online gambling since players quickly get used to the increased number of betting opportunities and their interest usually cools off within several weeks.
The golden rule of gambling is never to bet more than you can afford to lose and while there will always be those who chase their losses and in turn become pathological gamblers, online casino rooms do not deserve to be stigmatized as they have proved to be no more addictive than other forms of gambling.
YOU MIGHT BE ALSO BE INTERESTED IN THESE:
LATEST NEWS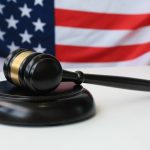 New Jersey Gambling License Renewal Deadline Approaching [...]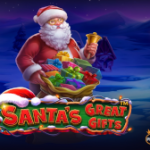 Get Ready for Christmas With Santas Great Gifts by Pragmatic Play [...]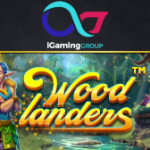 Explore a Fairy Forest in the Woodlanders Slot by Betsoft [...]
POPULAR PAGES VISITED BY OUR READERS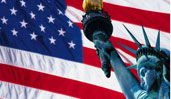 BEST US CASINOS
BACK TO TOP