Gambling News
Hong Kong Will Not Block International Gambling Sites
- September 22, 2014 By Oliver Young -
According to reports in South China Morning Post, Hong Kong hasn't got any plans to block international gambling websites. This topic became one of the hottest topics these days after Singapore introduced new legislation which will prevent gamblers to gain access to foreign gambling sites.
According to the spokesman of the Home Affairs Bureau, Hong Kong will respect the freedom of its citizens to access information. Explaining how Hong Kong will deal with this problem, the spokesman added that the Government has "a multipronged strategy which includes regulation, law enforcement, public education and provision of counselling and treatment services."
Nevertheless, Hong Kong is not at all ignoring this issue. Currently, unauthorised online betting is severely punished. Besides the high penalties, there are also prison sentences for those who are based in Hong Kong and organise illegal gambling activities.
The latest information shows that there is a notable increase in illegal remote betting. The latest case of massive illegal gambling activities was during the World Football Cup. Hong Kong police confiscated HK$350 millions in illegal betting records in the first quarter of the year. Most of the illegal bets were made through online gambling sites or via telephone lines.
Hong Kong Jockey Club Will Be Highly Disappointed
This information is expected to be a disappointment to the managing team of the Hong Kong Jockey Club. HKJC is currently the only certified online gambling provider that is known for regularly accusing illegal operators that they are linked to organised crime. The director of security and integrity of HKJC, Martin Pubrick, explained that these illegal online gambling sites are "popular for their high margins and evasion of tax."
However, this company is not the perfect example of completely lawful working practices. Not that long time ago there was a poll organised at Shue Yan University and the results showed that one of every three customers at HKJC is under aged.
Singapore Announced Blocking Access to Overseas Gambling Websites
Earlier this month, Singapore announced intentions to ban remote gambling. If this proposition is accepted, gambling at uncertified online sites will be illegal. The same applies to gambling via telephone lines.
Those who will not take this seriously and decide to ignore the new law will face fines up to $5,000 and even a six month prison sentence. Those who will make it possible for people to gamble remotely can be fined with $20,000-$200,000, whereas parties outside the borders of Singapore can face fines from $20,000 to $500,000.
The Second Minister for Home Affairs justified these regulations as a try to protect the youth who is allegedly more and more interested in sports betting and casino games; nevertheless, there will be certain certified operators and that left the public wondering whether the real reason is for the authorities to get a cut of the profits.
YOU MIGHT BE ALSO BE INTERESTED IN THESE:
LATEST NEWS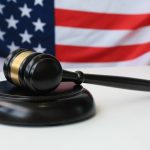 New Jersey Gambling License Renewal Deadline Approaching [...]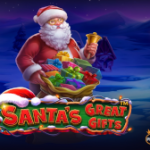 Get Ready for Christmas With Santas Great Gifts by Pragmatic Play [...]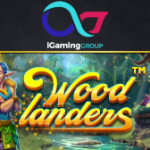 Explore a Fairy Forest in the Woodlanders Slot by Betsoft [...]
POPULAR PAGES VISITED BY OUR READERS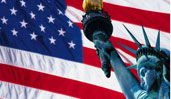 BEST US CASINOS
BACK TO TOP