Financial
Huge Average Minimum Bet of $270 at Macau Casinos
- October 29, 2014 By Oliver Young -
According to a report on Money.Cnn, land based casinos in the world's largest casino gambling hub have huge average minimum bet topping that of Las Vegas. Apparently, the Sin City is excellent place for shopping, dining and has great night life, but Macau is the go-to destination for serious casino gamblers.
Based on the figures, the average minimum bet for non VIP gambling casino tables in Macau is $270 which is a lot compared to that of the other gambling hubs around the world. In other words, an average casual mid roller in Macau casinos spends huge money on gambling compared to his or hers counterpart in Last Vegas or Australia.
What the Numbers Reveal
Apparently people that go to Macau to gamble are not messing around. The stakes at the best casinos have been rising for years and it is difficult to find a casino table where the minimum bet is lower than $65. According to the regional head of consumer and gaming research at CLSA, Aaron Fischer, the average minimum bet is $270 which is thirteen times higher than that of Las Vegas ($20 average min bet). The bet at Galaxy Macau is even $320. The report also reveals that the game that drives 91% of the Macau gambling dollars is baccarat, not blackjack or roulette.
However, Fischer believes that the runaway bets can become a problem. Some players are quickly spending their entire bankrolls. "It might be fun to spend $1,000 gambling for two or three hours, but it is definitely not fun and comfortable to lose that amount of money on one hand of baccarat," he said.
The former Portuguese colony is the only place in China where gambling is legal and it attracts millions of Chinese tourists that want to gamble. It has 600,000 residents and it is entirely dependent of gambling incomes. When the gambling revenue goes up, tax revenue also jumps and so are the payouts people get from the government. Things started improving in 2002 when foreign operators were allowed to offer gambling products in the city. However, they must adhere to Chinese restrictions and preferences. In other words, they have to offer baccarat instead of poker or blackjack.
Last year Macau generated more than $45 billion from gamblers. The city currently has 35 casinos and 8 more are expected to open its doors in near future.
Macau Has Problem As Well
However, not everything is pink in Macau. The casino gambling revenue has been going down in recent months and analysts say that this is due to the campaign against corruption and huge spending in Beijing and the smaller number of tourists visas. However, the city still has a huge potential.
Hotels are planning to rise up the capacity by 70% over the next couple of years. Aimed toward VIPs and high roller players, the market will grow more likely from mid rollers. "Macau is still growing and with more casinos opening in 2015 and onwards, it will reach new heights," said Fischer.
YOU MIGHT BE ALSO BE INTERESTED IN THESE:
LATEST NEWS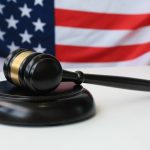 New Jersey Gambling License Renewal Deadline Approaching [...]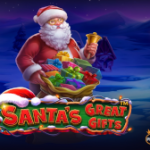 Get Ready for Christmas With Santas Great Gifts by Pragmatic Play [...]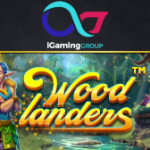 Explore a Fairy Forest in the Woodlanders Slot by Betsoft [...]
POPULAR PAGES VISITED BY OUR READERS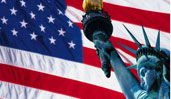 BEST US CASINOS
BACK TO TOP