Gambling News
Illegal Operators Facing Life Sentences in South Korea
- November 1, 2015 By Nemanja L. -
South Korean authorities have stepped up their efforts to fight illicit online gambling operators having imposed very strict charges for anyone caught in this illegal activity, while the customers of such websites could also face prosecution.
The Asian country has been working hard in an attempt to lower the amount of illegal gambling rings, but with the efforts having failed to produce the desired results, the authorities have decided to threaten rogue operators with long prison sentences that include life imprisonment.
As a result of the new legislation, illicit operators will be charged for organized crime and thus face seriously higher penalties if they are convicted.
Previous Maximum Sentence Was Seven Years
The organizers of these illegal websites previously had to answer charges for starting an illegal gambling venue and faced maximum seven-year prison sentence as well as KRW 70m ($61,000) fine.
However, with the new policies in place, those same people running illicit gambling sites would face charges of organizing a criminal group and could even earn lifetime imprisonment if found guilty.
The police believes the latest change is perfectly suitable due to the fact that a majority of people found guilty of running illegal gambling sites are actually in charge of organized crime rings.
At the same time, the sites' software programmers and managers would be regarded as accomplices whereas any hosting provider that is aware of what their clients are up to would be charged as abettor.
Players Also Risk Prison Sentences
South Korean residents playing at aforementioned websites were already subject to serious fines based on the frequency of gambling and the total amount staked, having been deemed "habitual gamblers", but they could now face even stricter penalties.
Namely, the authorities aim to charge all gamblers without exceptions, regardless of the frequency and money spent on said activity.
For the time being, South Korean residents are only allowed to enter one of the 17 land-based casinos available in the country and the latest measures are enough to suggest that the ban on online gaming is to be taken very seriously.
The authorities have previous slapped several celebrities with six-month prison sentences for betting online, although the sentences were later suspended as some citizens are clearly being treated more equal than others.
YOU MIGHT BE ALSO BE INTERESTED IN THESE:
LATEST NEWS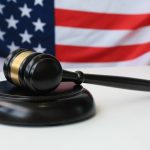 New Jersey Gambling License Renewal Deadline Approaching [...]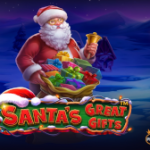 Get Ready for Christmas With Santas Great Gifts by Pragmatic Play [...]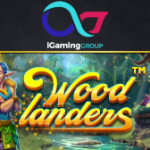 Explore a Fairy Forest in the Woodlanders Slot by Betsoft [...]
POPULAR PAGES VISITED BY OUR READERS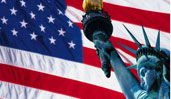 BEST US CASINOS
BACK TO TOP