Gambling News
Indiana New Casino Bill Applauded by Operators
- May 15, 2017 By Oliver Young -
It is not often that casino operators are happy about legal proposals that deal with gambling revenue taxation. In most cases operators complain that lawmakers are only interested in increasing tax revenues in order to fill the gaps in their state budgets, not caring whether operators can sustain such a tax rate.
That is not surprising as taxation is usually listed as the main reason why a state/country would legalise casinos, and gambling in general. For some US states, like Pennsylvania, gambling tax revenue is a significant source of income. On the other hand, there are states that show more understanding for its casino operators and take their needs into consideration when drafting the new bill. Indiana is one example of that.
The Unwanted Add-Back Tax Will Be Abolished
The new House Bill 1350, if enacted will alter the rate at which casinos in Indiana are taxed. Casinos are in favour of the new proposal, claiming that it will help them increase their competitiveness, and allow them to operate in a more cost-efficient manner. A spokesperson for one of the casinos said that the bill will encourage operators to re-invest more money in their Indiana facilities.
Casinos in Indiana were required to pay add-back tax, which is a tax that's paid on another tax, which many feel that is not justified and was too much of a burden for all operators. Under the proposed solution, casinos will no longer need to pay an add-back tax and instead of admission tax, they will be paying a supplemental tax on wagering.
Casinos in Indiana were required to pay an admissions tax of $3 per person, under the current proposal the taxation will be based on the wagered amount. It is a general consensus that this will have no negative effect on neither the operators nor the jurisdictional authorities.
Senators and Casino Representatives with Similar Opinions
Linda Lawson, a Representative in the State Senate said that the new legal solution will not harm the economy of the city of Hammond. On the other hand, Senator Karen Tallian complained that certain cities and communities will actually lose money under the new solution, which is why she voted against the Bill.
A representative of Pinnacle Entertainment stated that the HB 1350 is, essentially a good legal solution, adding that it will modernise taxation. He stated that the elimination of the add-back tax is the most important benefit of the new bill.
Representatives of other companies were of the same opinion, and they all agreed that gross gaming revenue taxation is a much better option compared to the admissions tax, which was labelled unfair.
Indiana is a state where has been significant progress in terms of casinos and gambling legalisation. In 2015 there was a decision that allowed land-based casinos. There were certain efforts to legalise sports betting in Indiana, but they weren't successful, mostly due to the fact that the then Governor, now Vice-President Mike Pence was against it.
YOU MIGHT BE ALSO BE INTERESTED IN THESE:
LATEST NEWS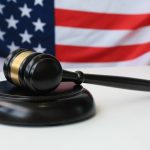 New Jersey Gambling License Renewal Deadline Approaching [...]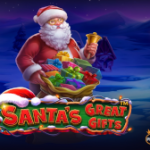 Get Ready for Christmas With Santas Great Gifts by Pragmatic Play [...]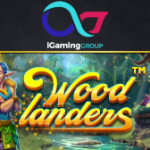 Explore a Fairy Forest in the Woodlanders Slot by Betsoft [...]
POPULAR PAGES VISITED BY OUR READERS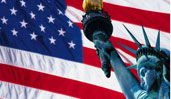 BEST US CASINOS
BACK TO TOP