Gambling News
Irish Pubs Run Illegal Betting Operations
- October 2, 2017 By Oliver Young -
Until a while ago, Ireland's gambling industry was still regulated by old and outdated laws. The laws passed in 1931 and 1956 were valid until few years ago and despite the fact that gambling was legal, there were a lot of issues, especially concerning online gambling and betting. Obviously, laws passed over 70 years ago couldn't have contained any provisions regarding online betting and gambling, which is why numerous aspects of these types of betting and gambling were unregulated.
Finally the Gambling Control Bill was passed in 2013, and two years later Ireland passed the Gambling Act. This law paved the way for online gambling licencing in the country and according to it companies were allowed to apply for gambling licences for a fee of €10,000. Later in 2015, Ireland issued its first licences and multiple online operators that were already active in Ireland, were then licenced by the state authorities.
Since betting in Ireland is legal and regulated it is clear that an operator must be licenced in order to offer betting services. However, earlier this year it was reported that many pub holders in the country take bets at their locals, which is illegal in Ireland.
Perpetrators Could Face up to 5 Years in Prison
Not only have pubs taken illegal laws, but they have also used the promo screens which most bookmakers install at their shops, it has been reported by The Sunday Times. Bookies have used the screens to motivate and encourage pub visiting patrons to place bets at their shops, but pub owners quickly realised that they could raise additional profits by taking bets themselves. They certainly knew that what they were doing wasn't legal, but decided to go through anyways.
The situation is pretty clear. Operators can legally place promo screens at pubs, but individuals cannot bets. The Chairwoman of the Bookmakers Association said that the organisation is aware of such case, clarifying that there have been numerous examples of individuals acting as bookies. She added that at some pubs there have been even special rooms which served as illegal betting shops.
One pub chain employed a person who accepted bets on their behalf at their multiple locals throughout Dublin. There is a strict penalty for illegal betting, and the person who is caught organising illegal betting can be sentenced to 5 years in prison and fined up to €150,000.
Gambling Law Amendments to Be Passed by the End of 2017
Ireland's campaign group which aims to tackle problem gambling said that in many cases, gambling addicts have gone back to gambling only because there are illegal betting options at their local pubs. The group's Chief Executive said that the organisation tried to discourage problem gamblers from visiting illegal betting shops, adding that such operations are not only legally, but also morally wrong.
Despite the fact that Ireland modernised its gambling legislation, there have been certain implementation issues which is why the legislative body feels the need to introduce new changes. According to Ireland's Justice Minister, David Stanton, the new amendments will be voted by the end of this year.
YOU MIGHT BE ALSO BE INTERESTED IN THESE:
LATEST NEWS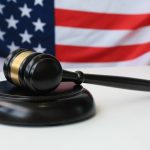 New Jersey Gambling License Renewal Deadline Approaching [...]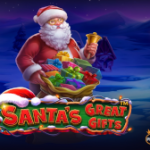 Get Ready for Christmas With Santas Great Gifts by Pragmatic Play [...]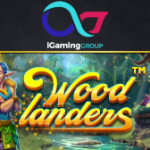 Explore a Fairy Forest in the Woodlanders Slot by Betsoft [...]
POPULAR PAGES VISITED BY OUR READERS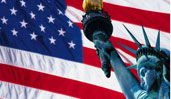 BEST US CASINOS
BACK TO TOP