Gambling News
Italian Gambling Companies Might Sue Malta Gaming Authority
- August 3, 2015 By Oliver Young -
According to the latest news published by Malta Today, the Malta Gaming Authority might be sued by Italian companies whose gaming licences have been suspended. The reason for the suspension of their licences is alleged ties to the Calabrian mafia, but the companies claim there is no enough hard evidence that support MGA's decision.
A total of six gaming licences have been suspended by the MGA after the Italian police cracked down the Calabrian mafia's base on the sunny island of Malta. According to the information released by the authorities, the mafia had a network of online gambling companies that were supposedly involved in money laundering. The companies whose licences have been withdrawn are Teberal Trading, Teberal Holding, Fast Run Limited, Uniq Shopping, Uniq Group Limited and Betosloution4U Ltd.
The major bust resulted with all the companies' assets being seized. Furthermore, there have been other companies that were linked to the 'Ndranghete betting network that also witnessed their gaming licences suspended.
Three Companies Are Challenging the Decision of the MGA
However, nothing would be so complicated unless three of the companies didn't announce that they will fight the decision made by the MGA. Obviously, Betsolution4U, FenPlay and Uniq Group Limited believe that the authority shouldn't suspend their licence and therefore they find it responsible for any damage they will suffer as a result of the withdrawal of their permission to offer remote gaming services.
The lawyers of the companies made a threat that the Malta Gaming Authority will be sued for millions if the investigation for the alleged connections to the mafia is fruitless. The representatives for the companies are Mario de Marco and Gianella de Marco for FenPlay, Ian Refalo and Joe Giglio for Uniq Group Limited and Roberto Montalto for Betsolution4U.
The companies claim that Malta, the island that has plans to establish a Gambling Academy, has rigorous due diligence checks and since no red flags were raised for them, the MGA shouldn't have suspend their licence and harm their revenues.
Betuniq Controlled 1,500 Betting and Gaming Agencies Used for Money Laundering
The information supplied by those in charge of the investigation revealed that in July six Italians – Mario Gennaro, Francesco Ripepi, Margherita Giudetti, Alessandro Ciaffi, Fortunato Stracuzzi and Rocco Ripepi – ran a money laundering operation in Malta. This was done using a network of online gaming companies out of which the brand Betuniq was the main one. All six men have been extradited to Italy.
The group leader is believed to be Mario Genaro who registered Betuniq in Malta and then controlled 1,500 betting and gaming agencies based all over Italy. The whole operation has been described by the Italian media as an economic power of gigantic proportions.
Nevertheless, even though Gennaro has been already marked as a member of the infamous Tegano clan, the Malta Gaming Authority never flagged the Betuniq group as a money laundering company that helped funneling millions through the iGaming industry of the Island.
YOU MIGHT BE ALSO BE INTERESTED IN THESE:
LATEST NEWS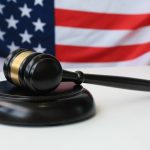 New Jersey Gambling License Renewal Deadline Approaching [...]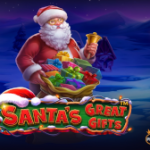 Get Ready for Christmas With Santas Great Gifts by Pragmatic Play [...]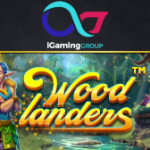 Explore a Fairy Forest in the Woodlanders Slot by Betsoft [...]
POPULAR PAGES VISITED BY OUR READERS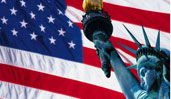 BEST US CASINOS
BACK TO TOP