Gambling News
Japan Introduces Casino Visit Limitations for Residents
- March 28, 2018 By Oliver Young -
Back in February there were talks that the Japan government plans to increase gaming revenue taxes as well as to limit casino visits for residents. However, the latter measure was not taken so seriously until yesterday, when the authorities have presented their plan on the proposed casino visit limitations.
Namely, the two ruling parties in the country, The Komeito Party and The Liberal Democrat Party have both expressed their support for the plan that would limit the number of visits Japanese residents will be able to make within a certain period of time. Moreover, it is reported that most of the parties in Japan are in favour of strict gambling regulations in the country that already has a huge number of 3.2 million problem gamblers.
Therefore, it is expected that strict gambling laws will be approved in a government bill fairly soon. In addition to the strict casino visit limitations, the gambling bill will also focus on spending limits as well as entrance fees for Japanese citizens.
No More Than 10 Casino Visits Per Month
According to reports, the ruling parties have agreed on certain numbers in terms of casino visits; namely, Japanese residents will be able to enter casinos a maximum of 3 times per week and no more than 10 times per month.
Many, however, believe that this approach may not be the best one for the country that is preparing to enter the ever-growing gambling world. Nonetheless, an agreement has been made for this segment, something that cannot be said when it comes to entry fees and number of casino licences to be issued.
Reportedly, the ruling parties couldn't come to a final figure in terms of entrance fees for casinos. Both the LDP and the KP are in favour of high fees, with the first proposing ¥5,000 ($48), while the latter suggesting ¥8,000 ($75). It should be noted, however, that these fees would apply to Japanese residents only, whereas foreigners would be exempt from them. As a matter of fact, it was reported that the main goal of the introduction of the casino industry in the country was to boost tourism as well as the country economy.
First Integrated Casinos Expected In 2026
The second point of conflict for the ruling parties is the number of casinos allowed to operate in Japan. Once again, the LDP is more open to the idea and pushes for a maximum of five operators; on the other hand, the KP believes that no more than three casinos should be approved. It is believed that three casino operators would earn Japan net profit of about $10 billion per year.
Nevertheless, experts claim that even if the parties come to an agreement on all the previously mentioned points, the first integrated casinos in Japan could be expected at least eight years from now. Naturally, this depends on the lawmakers and how fast they propose, accept and implement all the necessary legislations.
YOU MIGHT BE ALSO BE INTERESTED IN THESE:
LATEST NEWS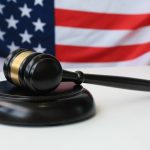 New Jersey Gambling License Renewal Deadline Approaching [...]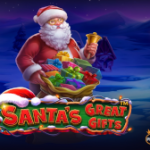 Get Ready for Christmas With Santas Great Gifts by Pragmatic Play [...]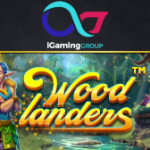 Explore a Fairy Forest in the Woodlanders Slot by Betsoft [...]
POPULAR PAGES VISITED BY OUR READERS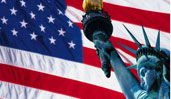 BEST US CASINOS
BACK TO TOP