Gambling News
Kentucky Might Ban Online Gambling
- December 22, 2014 By Oliver Young -
Kentucky once again is trying to prevent legalisation of online gambling after State Senator Mike Wilson pre-filled a bill that would ban both remote gambling and internet cafes. Wilson's BR 229 was reportedly submitted on the 17th of November and its purpose is to modify the Kentucky Revised Statues Chapter 528.010 (Gambling Definitions).
The bill tries to define a simulated gambling programs and according to the information written in it gambling programs are methods that are used by people who play, participate or interact with an electronic device that "may, through the application of an element of chance, either deliver money or property or an entitlement to receive money or property."
However, experts are interested to see how Kentucky will react on Senator Wilson's bill now that the state relies a lot on horse racing and it announced plans to launch online lottery sales in 2015.
Another interesting thing about the bill is the fact that it was introduced as a piece of Emergency legislation. This means that if the law is passed it would go into effect immediately, leaving Kentucky a 90-day period of implementation.
Not the First Time for Kentucky to Fight Online Gambling
Kentucky has a history of fighting online gambling; hence this latest news on the topic came as little surprise to those who are familiar with the iGaming industry. Several years ago, in October 2008, the state of Kentucky tried to seize more than 140 names of online gambling sites.
The request to have 141 site names used by operators that offer various online casino games transferred to the control of the state was made by the Governor Steve Beshear. Luckily, the attempt failed and no domains were seized.
Online Gambling is Still a Hot Topic in USA
Online gambling is continuously being a hot topic in the United States of America. The country cannot seem to find a solution that would make everyone happy and the states are constantly expressing different opinions when it comes to legalisation of remote gambling.
The owner of the Las Vegas Sands Corporation announced a war to this idea and he is constantly trying to prevent any plans of making online gambling a legal activity in the USA. He is seen as one of the main enemies of iGaming who never seems to give up.
In addition, earlier this year the Governor of Texas, Rick Perry, was another important figure to try to stop legalisation of online gambling operators. Perry sent a letter to the congressmen asking them to reconsider the idea of legalising iGaming in some states.
That being said, Senator Wilson's bill is not a surprise because he is just another person who wants to prevent the inevitable. However, Georgia, Minnesota and Illinois are the states that already have passed bills about online lottery, whereas New Jersey, Nevada and Delaware legalised online poker and/or online casinos.
YOU MIGHT BE ALSO BE INTERESTED IN THESE:
LATEST NEWS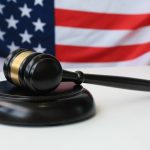 New Jersey Gambling License Renewal Deadline Approaching [...]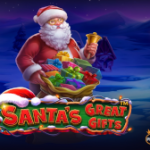 Get Ready for Christmas With Santas Great Gifts by Pragmatic Play [...]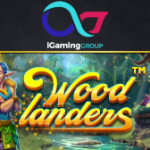 Explore a Fairy Forest in the Woodlanders Slot by Betsoft [...]
POPULAR PAGES VISITED BY OUR READERS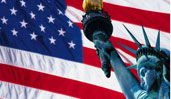 BEST US CASINOS
BACK TO TOP