Gambling News
Labour to Ban Bookmakers from Sponsoring Football Clubs
- September 6, 2017 By Oliver Young -
UK is one of the leading countries when it comes to betting and gambling regulations. Many consider Britain to be the birthplace of modern sports betting with its numerous race tracks and betting shops. Furthermore, the regulatory frame is a lot more liberal compared to other developed countries like the UK. Both land-based and online betting and gambling are legal in Britain and there are hundreds of companies who operate freely in various branches.
Gross gaming revenues keep on growing and bookmakers make quite a lot of money during popular sporting events like the Cheltenham Festival. Betting operators put a lot of effort and resources into advertising in order to stay competitive. Many of the Premier League and lower league teams are sponsored by bookmakers. While in the past these companies may have been betting partners of the clubs, nowadays there are many that are clubs' main short sponsors.
Children Should Not Be Exposed to Betting Advertising, Says Labour Deputy
Opinions have been raised regarding betting sponsorship deals and some have claimed that bookmakers shouldn't sponsor football clubs, but those opinions were not even close to the mainstream. It appears that this is about to change, considering the latest Labour policy proposal unveiled by the party's deputy, Tom Watson.
The aim of this policy is to protect younger children from being exposed to betting and other forms of gambling from an early age. It appears that the opposition is going to put some pressure onto the Government, especially since we know that the Tories have announced a review of the current betting and gambling policies.
This is quite a different approach by the Labour Party, considering their liberal stance on betting and gambling while they were in Government until 2010. Watson said that he encourages the FA to implement this policy, but added that Labour are willing to translate it into a law if necessary.
According to Watson, betting sponsorship deals prove that clubs and their management don't take problem gambling seriously, as these deals put betting companies' logos in front of the eyes of millions of fans without any warnings or explanations.
Almost Half EPL Clubs Feature Betting Logos on Shirts
Even though the Labour Party is still in opposition, an implementation of such a policy will cause a serious problem both for the industry as well as the football clubs. Currently almost half Premier League clubs (9 out of 20) have signed shirt sponsorship deals with betting companies.
FA itself terminated a sponsorship deal with Ladbrokes that brought them around £4 million per year. The Labour deputy compared the proposed measure to the 2005 decision to ban tobacco companies from sponsoring clubs and sporting events. Watson also mentioned the latest report of the UKGC which indicated that the number of problem gamblers in the UK has grown to 430,000.
A group of scientists at Goldsmiths University conducted a study which shows that even people who don't watch commercial TV can't avoid betting industry branding. Even on BBC's Match of the Day, betting brands' logos are shown on the screen for more than three fourths of the running time.
Rebecca Cassidy, one of the researchers mentioned the case of Australia, where betting and gambling adverts cannot be shown during sports events.
YOU MIGHT BE ALSO BE INTERESTED IN THESE:
LATEST NEWS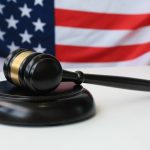 New Jersey Gambling License Renewal Deadline Approaching [...]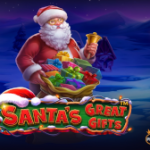 Get Ready for Christmas With Santas Great Gifts by Pragmatic Play [...]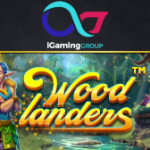 Explore a Fairy Forest in the Woodlanders Slot by Betsoft [...]
POPULAR PAGES VISITED BY OUR READERS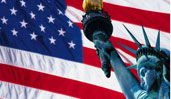 BEST US CASINOS
BACK TO TOP