Gambling News
Latest ISP Blocks Don't Affect Gambling Sites
- February 4, 2015 By Oliver Young -
The ISP ban on adult content that was applied to online gambling sites in the UK concerned many players who were informed that they would have to opt-in if they would like to gain access to such sites. However, now operators insist that the filtering is nothing to be scared of because it won't affect online casinos and other gambling sites.
This topic was getting a lot of attention in January after the British internet service providers revealed that they have been under political pressure to restrict people's access to adult websites that feature gambling service as well as violent or pornographic content.
According to the information provided then, players would have to opt-in if they wish to have access to any of the sites that are considered to be made for adults only. The reason for this new rule is protecting minors from accessing sites which don't accept customers younger than 18 years. This concept was first presented in 2011 and it was supported by David Cameron, the Prime Minister of the UK.
These changes, alongside the UK Gambling Act, were some of the main events connected with the UK's gambling industry in the past few years.
Two Providers Have Already Launched Their Filtering Systems
The United Kingdom has four leading internet providers and two of them have already decided to launch their filtering systems. Sky informed its customers that it will launch the Sky Broadband Shield, whereas TalkTalk users will have to opt-in by changing their settings because of the HomeSafe filter.
However, both Sky and TalkTalk have said that the blocks are voluntary and depend solely on customers' needs. According to UK Internet service providers (ISPs), the filters do not automatically block remote gambling sites.
The whole confusion that made players believe that the new blocks will automatically prevent users from visiting gambling sites was born because of TalkTalk spokesman who said that customers who want an unlimited access to iGaming sites will have to manually request lifting of the bans.
Pop-up Alert Will Show the First Time Customers Try to Access an Adult Site
Customers who will sign up for using the services of a particular provider will be given an opt-out of the filtering system. The customers who are already using services of one of the UK internet providers will get a pop-up alert the first time they will attempt to access an adult site.
According to information provided by TalkTalk, 95% of their customers have already made their preferences known. Sky, on the other hand, is giving customers an option to set their preferences before the filtering takes effect. An automatic application will take place for those who will not change the settings by themselves.
The other two most important internet providers in the UK, Virgin Media and BT, still haven't clearly stated whether they will add automatic filtering or not. However, in January, Virgin Media expressed an opinion that the clients are the ones who should decide whether there should be filtering or not.
YOU MIGHT BE ALSO BE INTERESTED IN THESE:
LATEST NEWS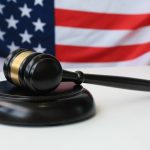 New Jersey Gambling License Renewal Deadline Approaching [...]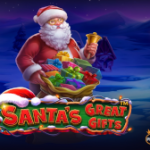 Get Ready for Christmas With Santas Great Gifts by Pragmatic Play [...]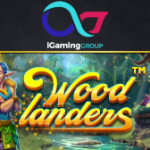 Explore a Fairy Forest in the Woodlanders Slot by Betsoft [...]
POPULAR PAGES VISITED BY OUR READERS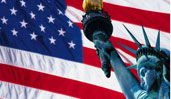 BEST US CASINOS
BACK TO TOP