Gambling News
Amaya CEO David Baazov Pleads Not Guilty to Charges Filed Against Him in March
- May 4, 2016 By Oliver Young -
The former CEO and chairman of the Canadian based online gambling firm Amaya Gaming, David Baazov, pleaded not guilty in the insider trading case which was filed in March.
Autorité des marchés financiers (AMF), a security regulator in Quebec, told media that Baazov, two more people and three firms had pleaded not guilty to the total of 23 insider trading charges. Each charge comes with a max fine of $5 million and up to five years imprisonment.
According to a spokesperson from the regulator, the guilty pleas have been received and the court in Quebec will set up the trial dates and select a judge in the near future.
Five Different Charges for Baazov
The charges to the businessman and the other individuals and companies came after Quebec's security regulator had carried out an extensive investigation into allegations related to the use of privileged information about Amaya Gaming from December 2013 to June 2014. After the announcement, Mr. Baazov took a leave for an indefinite period from his roles as a CEO and chairman of Amaya. He's also the founder of the online gaming firm.
Mr. Baazov got different charges for five different offences. The regulator said that the former CEO helped with some trades while having classified information with him about Amaya, had affected or tried to affect the market price of the company and had shared confidential information over the stated period of six months.
After the investigation, which was largely talked about in media, a total of 23 different charges were filed against Mr. Baazov, two more individuals, namely Yoel Altman and Benjamin Ahdoot and three other companies i.e. Sababa Consulting Inc, 2374879 Ontario Inc and Diocles Capital Inc.
Ahdoot got four while Altman received six charges. They were accused of training while in possession of sensitive information about the gaming company and for the alleged attempt to influence the market price of the company's securities.
The company Diocles Capital got five charges related to trading while in possession of privileged documents and trying to influence the market price of Amaya's securities. The other two charged companies got three charges in total which are more or less the same as those of the rest charged parties.
Amaya to Report Its Q1 Financial Numbers On May 16
In other news about Amaya Gaming, the firm is going to report its Q1 financial numbers after trading closes i.e. on May 16. Amaya also announced that the numbers would be stated in American dollars and not in CND. After apparent fluctuations in the past couple of months, the company said the currency switch will lower the impact on the results and give a more precise reflection to investors about its underlying performance. The firm also added that in its Q1 report it would also include historical data about the American dollar.
YOU MIGHT BE ALSO BE INTERESTED IN THESE:
LATEST NEWS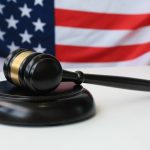 New Jersey Gambling License Renewal Deadline Approaching [...]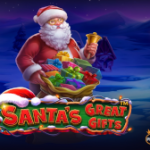 Get Ready for Christmas With Santas Great Gifts by Pragmatic Play [...]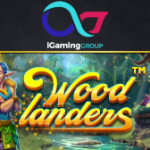 Explore a Fairy Forest in the Woodlanders Slot by Betsoft [...]
POPULAR PAGES VISITED BY OUR READERS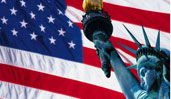 BEST US CASINOS
BACK TO TOP