Gambling News
Losing Bidder Seeks Revenge by Blocking Sale
- October 20, 2014 By Samantha A. -
The person below the ones at the top is upset over losing in the bidding war over the top selling casino in Atlantic City and now they seek to block the sale, and get the casino back in their hands. This man states that the auctioneers gave away the last bid to someone that was beyond the deadline. That, he was wrongfully denied the title to the casino, due to being the last to put in the highest bid for the casino in question.
Although, the bid has already been accepted through the company and the bank that holds the title on it – this man is challenging their decision to go with the latter bidder, instead of with the bid that he put in before them. This is one disgruntled auction loser and he wants to make sure that everything was fair when it came to who won the sought after Revel casino in Atlantic City.
He wants the bank to look over the stipulations of the auction and let him know if the choice and decision that they made to go with the winner that was announced was actually who was supposed to win, or if there was unfair rulings in the winner's favor – which if found there is, would make him the winner of the casino land – not the one that was named first.
This bidder is definitely not going down without a fight, and he wants to make sure that it is heard and seen that something is a miss here and he wants to ensure that his bid counted, and that perhaps, it was actually the winning bid. Of course, the bank and those working on the auction are going to look over the information, but it might come into the fact that perhaps he is just upset over the win and is hoping that there was a lapse in judgement somewhere throughout the auction.
We will keep you updated as we get more information that comes in on the verdict that is set to be given. Make sure to check Casino Directory often to find out more about this problem, and who the true winner really is.
YOU MIGHT BE ALSO BE INTERESTED IN THESE:
LATEST NEWS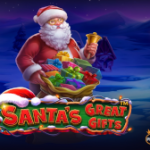 Get Ready for Christmas With Santas Great Gifts by Pragmatic Play [...]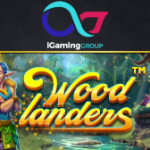 Explore a Fairy Forest in the Woodlanders Slot by Betsoft [...]
NetEnt Launches Superstars Slot With Crossover Characters [...]
POPULAR PAGES VISITED BY OUR READERS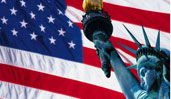 BEST US CASINOS
BACK TO TOP